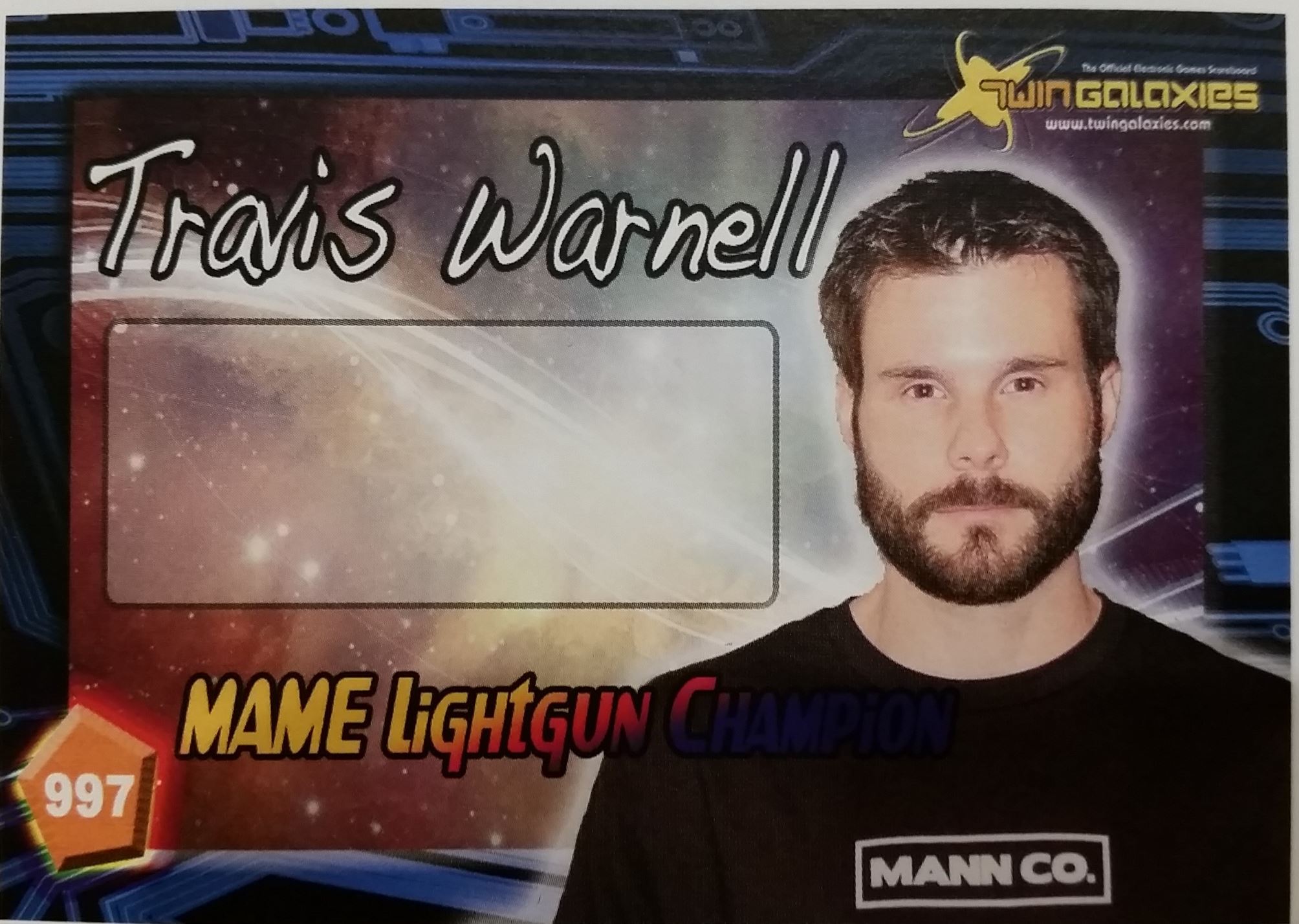 Our next Trading Card Spotlight features Travis Warnell, who is displayed on card number 171, from the Superstars of 2011 Collection. Travis is also displayed on card number 997. He holds world records on multiple games such as Golgo 13, Lethal Enforcers and Bang! for the MAME platform. He recalls being in the Guinness book and receiving a certificate as quite an achievement. His life motto is, "Try Something different, because if you always do what you always did, you will always get what you always got". If you want to change the result, change the way you do things.
Do you believe some video games are too violent and lead to violence in America today?
I personally don't believe violent video games are a contributing factor to violence. If this is the case, then there must be very violent games in other countries that are in an everlasting war for years and years. Video games have nothing to do with any of that, just a scape goat to point a finger at. If anything, video games lessens violence, they give so many kids, adults, families a common goal and challenge. People play video games to escape real life, not to re-live it.