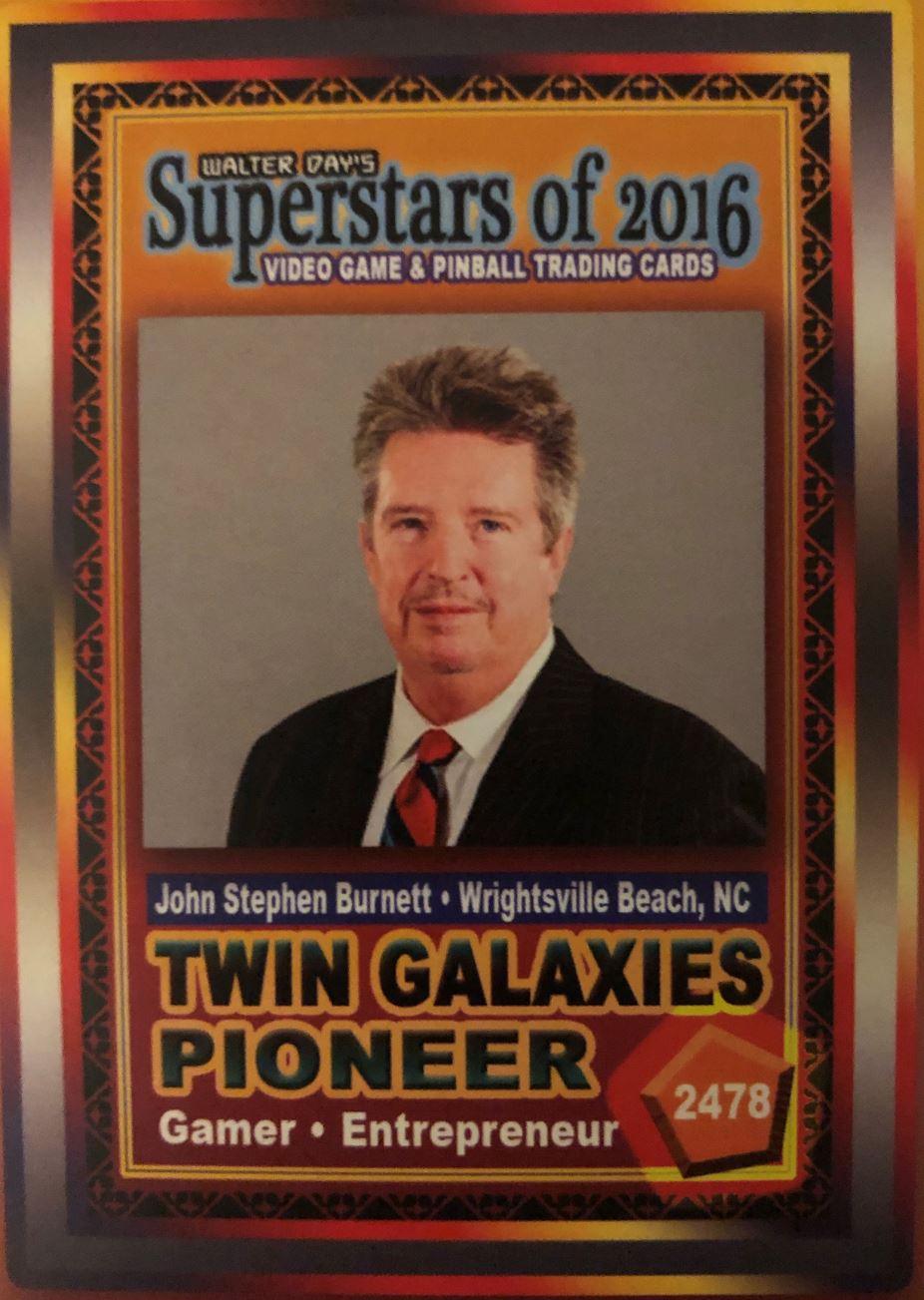 Our next Trading Card Spotlight features Stephen Burnett, who is displayed on card number 2478, from the Superstars of 2016 Collection. Stephen was present during the birth of Twin Galaxies in 1982, and played with the best of the best in the early 1980's. He had many visions in that period of time, including opening up an arcade with fellow gamer Leo Daniels, helping Walter Day create an Electronic Sports League, and offering his time as a competition official of major gaming events. Today, Steve is the Co-founder and Chairman of Koolbridge Solar, a leading force in producing Solar Energy around the world.
If you could own one arcade game or pinball game, what would it be and why?
It would be probably the old Playboy pinball game. There's just something cool about seeing Hugh Hefner and those sexy ladies with skimpy outfits on each side of him as you play the game. I'd also like to own a 2019 pinball game where the flipper action is fast and hard, has multi-ball action, and has lots of targets and ramps that take real skill to hit and go up. Not sure which game it is, but I'm sure that there is one like that out there.