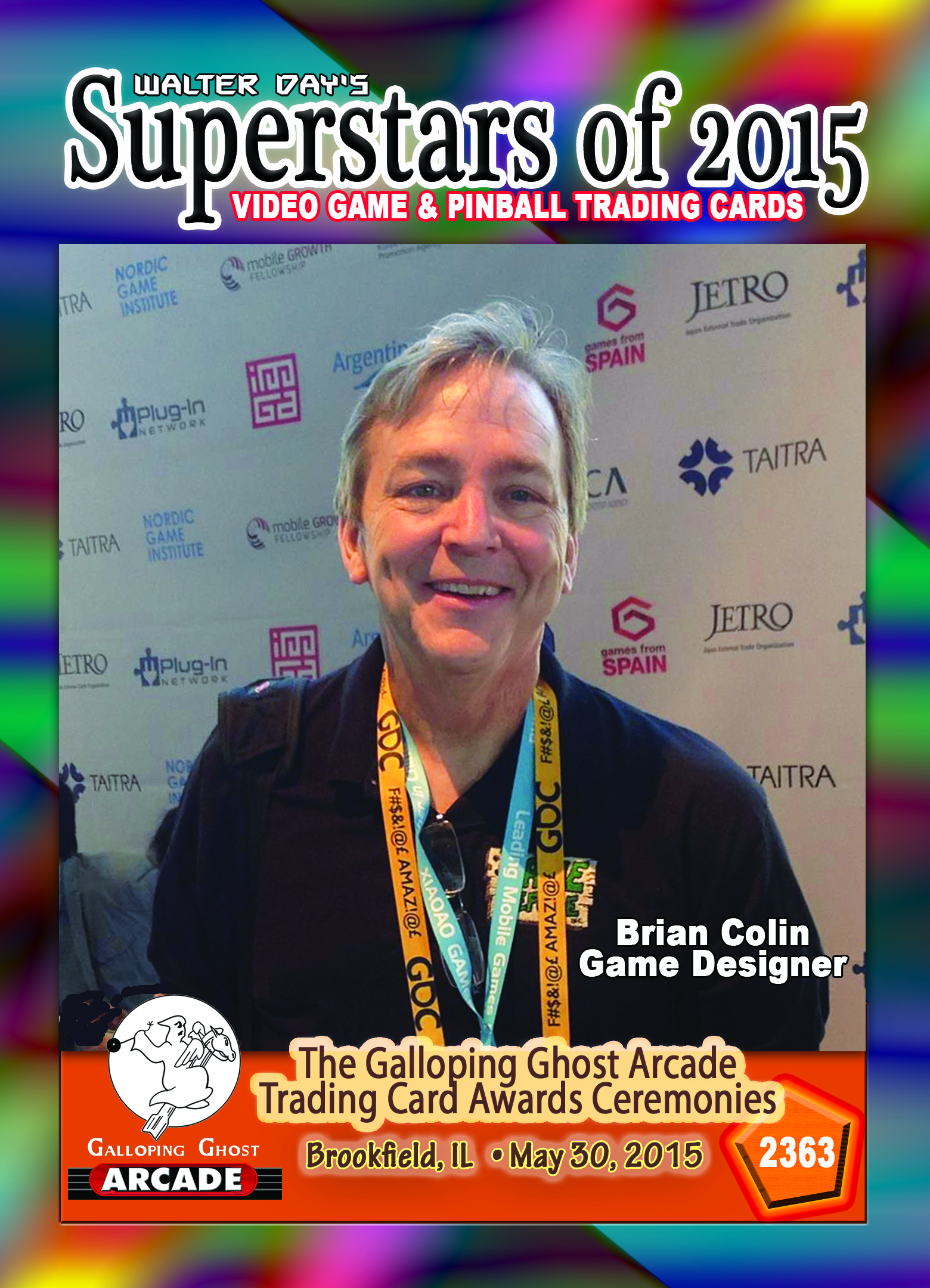 Brian Colin, designer of many fan favorite arcade games, will be inducted into the International Video Game Hall of Fame this October. This week we will look back at the Trading Card Spotlight I did with Brian in May of 2017. Please join us in Ottumwa, Iowa on October 5th, 2019 to see Brian being inducted into Hall of Fame.
Our next Trading Card Spotlight features Brian Colin who is displayed on card number 2363, from the Superstars of 2015 Collection. His Brian Colin Collection Cards are featured on 2603, 2609, 2612, 2615, 2617, 2634, 2636 and 2637. Brian has worked on over 60 games in the gaming industry, which his most popular titles being Rampage, Arch Rivals and Xenophobe. Brian has been in the industry from the early 1980s and still is working hard today. He started his career with Bally/Midway and is currently the CEO of the company Game Refuge, Inc. Brian loves meeting with gamers all over and is kind enough to make appearances and sign autographs for fans as well as talk history about his games. You can see Brian this July at the Video Game Summit in Villa Park, IL.
What does it take to be a Video Game creator, and what advice would you give a person today who would like to get into the industry?
REALLY Complex question; simple answer: Watch the documentary "SO, YOU WANNA BE A VIDEO GAME DESIGNER…? It has interviews with a number of classic game designers (Me, George Gomez, Ed Boon, Eugene Jarvis, Jeff Nauman and many, many more. (Walter has a copy that he's shown at several Events (You can find it on YouTube, https://www.youtube.com/user/GameRefuge or purchase the DVD on the Game Refuge Store. https://squareup.com/market/game-refuge-inc