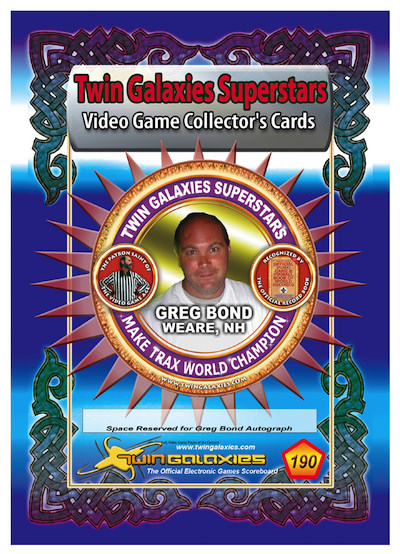 Our next Trading Card Spotlight features Greg Bond, who currently is displayed on card number 190, from the Superstars of 2012 Collection. You can see Greg in the documentary, The King of Kong. Greg was around for most of the movie footage when the Donkey Kong competitions were being held. He is a world champion and record holder at the classic arcades game Mappy and Make Trax. Also, an avid pinball player, Greg has a love for classic arcades and has been a big part of the gaming culture throughout the years.
If you could own one arcade game or pinball game, what would it be and why?
I'd like to own a Zookeeper and Millipede or pinball Guardians of the Galaxy. Those games are fast paced and seem to keep your reflexes good!