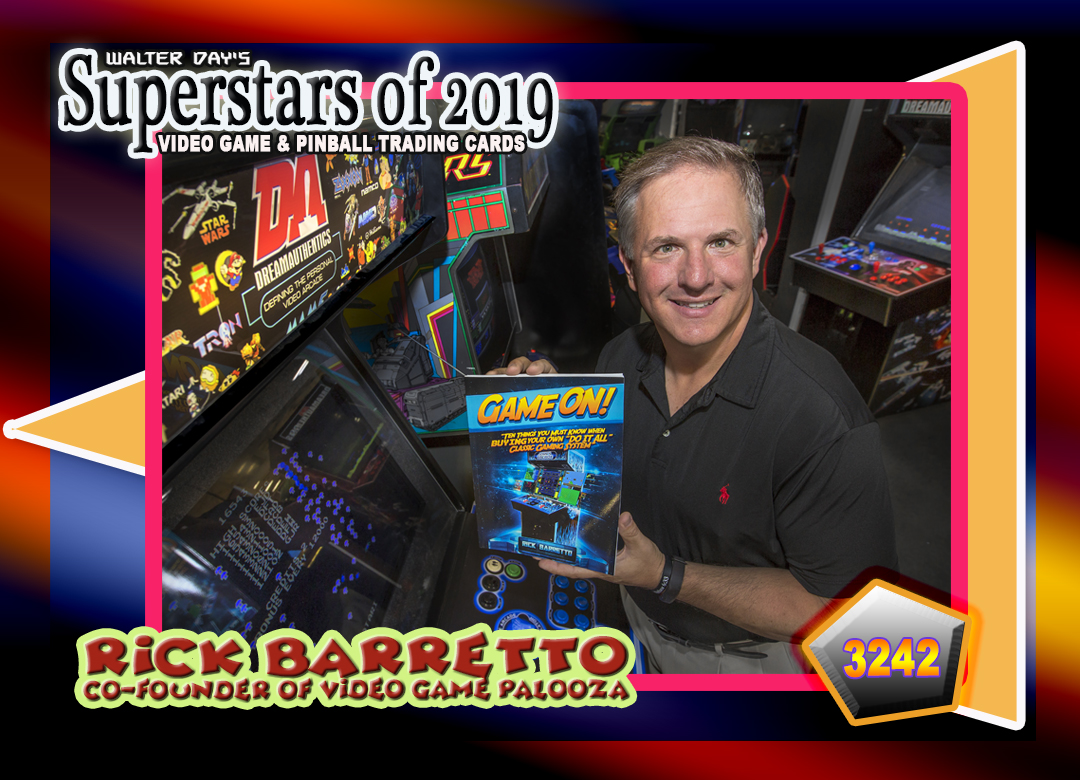 Our next Trading Card Spotlight features Rick Barretto, who is displayed on card number 3242, from the Superstars of 2019 Collection. Rick is an all-around gaming enthusiast. He is a collector, author, inventor and an industry entrepreneur. In 1998 Rick invented the first PC-based video arcade for home/office use. Rick also owns a LAN Network company that trains eSports team and players. One of his alumni is Tyler "Ninja" Blevins of Fortnite fame. In 2013 Rick and his wife Cara created a gaming charity called "Video Game Palooza". This charity motivates interest among you in STEM education and video game careers. Video Game Palooza was inducted into the International Video Game Hall of Fame on October 5th, 2019.
Do you see a need to educate new developers on the historic games and the foundations they laid?
YES! This is one of the reasons we created Video Game Palooza. They can't just focus on the $10 million-dollar titles with all the state-of-the-art graphics – they need to focus on GAMEPLAY by studying what the 80's games were like and what they were able to develop in such a small memory and performance footprint.