About Walter Day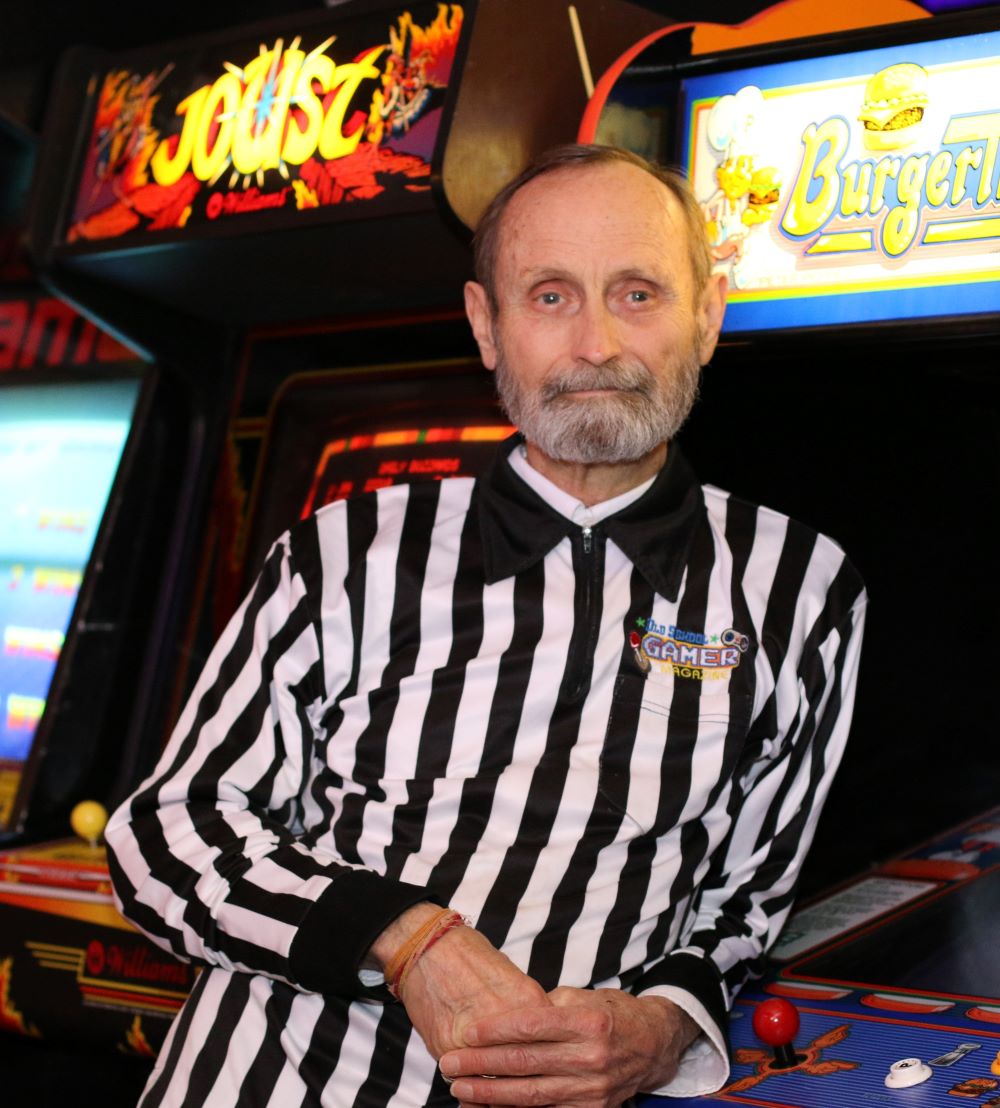 Walter Day – As the founder of Twin Galaxies, the oldest video game scorekeeping and adjudication service in history, Walter Day is known as the creator of e-sports and has often been called The Patron Saint of Video Games. His remarkable efforts to find, verify and catalog video game world records has led to a decades-long partnership with the Guinness World Records book.
Walter Aldro Day, Jr. (born May 14, 1949) is an American businessman, historian, and the founder of Twin Galaxies, an American organization that tracks video game world records and conducts a program of electronic-gaming promotions. Day is an authority on video game scorekeeping records,[1][2] who in 2010 retired from the industry to pursue a career in music.[3]
Career
Day has had several professions and hobbies during his life, including being an oil trader, landlord, vintage-newspaper vendor, musician and video arcade owner.
After moving to the town of Fairfield, Iowa, Day sold commemorative newspapers for a living and in 1980 went to Houston, Texas, to become an oil futures trader.[6] Discouraged, Day moved back to Fairfield and became a landlord and purchased the Twin Galaxies arcade in Ottumwa, Iowa, in 1981. After reading the January 18, 1982 issue of Time, which featured video games on its cover, Day was inspired to create an international scoreboard database. According to Day's company web site, within six months he was receiving 50 to 75 phone calls per day from video game players around the world wanting to report their high scores. Later, Day became "known as the king of video game stats" and his scoreboard was published in Joystik and Video Games magazine every month.
Involvement with Guinness World Records
Beginning in the summer of 1983, Walter Day became the official supplier of verified video game scores to Guinness World Records. It was the first time that Guinness World Records had ever recognized video games as a valid category, citing the problems faced with the different versions of the games, the myriad of bugs, and the inability to verify video game claims through the mail. Walter Day's organization Twin Galaxies was able to provide Guinness World Records with verified scores that were adjudicated in person during a series of annual contests held each summer during 1983-1985. David Boehm, then-publisher of Guinness World Records, named Day the Guinness 'Assistant-Editor' in charge of video game scores and records. The verified world records appeared in the 1984 to 1986 editions of the Guinness Book of World Records. Day closed his Ottumwa arcade in 1984 but continued his international score keeping activities through his company Twin Galaxies. Day represented Guinness World Records on July 2, 1985, in Victoria BC, Canada, when Mark Sutton was proclaimed the new world record pole-sitter after a successful 488-day stint perched atop a pole.
Day also verified competitive foosball records and conducted in 1985 the Twin Galaxies Iron Man Contest which saw 10 competitors attempt to keep a single game going for 100 hours on one quarter in hopes of winning $10,000.
In November 2004, Day joined forces with Guinness World Records science & technology editor David Hawksett at Sweden's Dreamhack 2004 LAN event to verify a new world record on the largest number of separate computers connected in a single LAN network.

In 2008, Day's long-time work as a video game adjudicator and eSports pioneer inspired the creation of the Guinness World Records - Gamer's Edition.
On August 11, 2017, in Helsinki, Finland, Day took the stage during the science fiction Hugo Awards ceremonies to present a Guinness World Records citation that recognized the Hugo Awards as history's longest-running science fiction award. This same presentation was repeated the following year as Day presented this same award again on August 16, 2018, during the 2018 Hugo Awards festivities in San Jose, California.
On October 14, 2017, Day presented a Guinness World Records citation to the Pinball Expo in Chicago, Illinois, recognizing the Pinball Expo, which was founded in 1985, as history's longest-running pinball event.
Film and TV Career
Appearing in approximately 20 documentary films as himself, Day's role as the first eSports pioneer has been thoroughly examined on the big screen. His historical projects using vintage newspapers, high school yearbooks, antique business cards and commemorative trading cards have also appeared on the silver screen as well as in more than 100 TV news broadcasts. A partial list of his appearances in documentary films includes: Icons (2002), Coin-Op TV (2007), Chasing Ghosts: Beyond the Arcade (2007), The King of Kong: A Fistful of Quarters (2007), Frag (2008), The Video Craze (2013), Gamer Age (2014), The King of Arcades (2015), Nintendo Quest (2015) and Man vs Snake (2015). He has also appeared on national TV shows like The Bob Braun Show (1982), ABC-TV's That's Incredible (1983), Entertainment Tonight (1985), PM Magazine (1987), CBS This Morning (1988), and Gary Collins' Hour Magazine (1989).Documentary footage of Walter Day's early video game career filmed by Lewis Wilson and John Sorflaten in 1982 and 1983 is considered the earliest known attempt to film a documentary on the burgeoning video game culture. That vintage footage was the original source material used widely throughout both Chasing Ghosts: Beyond the Arcade and The King of Kong: A Fistful of Quarters.
Amateur Ragtime Piano Career
Between 1973 and the early 1980s, Day enjoyed a brief career as an amateur ragtime pianist, publicly performing in Massachusetts (Beverly and Salem), New York State (Livingstone Manor and South Fallsburg), France (Avoriaz and Le Plagne), Switzerland (Brunnen, Leysin, St. Moritz and Arosa) and Fairfield, Iowa. He was self-taught and mastered the form by memorizing the songs, a feat that often took 8 hours of practice per day. His three most prominent performances were at Salem State College Music Festival, Salem, MA, October 22, 1975, the inaugural Spring Celebration, held on the MIU Campus (now MUM) in the new Maharishi Patanjali Golden Dome of Pure Knowledge, March, 1980, and the 'Legendary Walter Day Plays Ragtime' concert at the Barhydt Chapel, MUM Campus, Fairfield, Iowa, April 13, 1980.
Other Projects
In 1997, Day authored a 984-page volume of video game record scores and created a team of volunteers to verify scores nationwide. Day and his staff created the first book of rules for competitive electronic gaming, and his company Twin Galaxies produced an annual 1,000-page book of records and rules. A second edition, of 1000 pages was published in 2007.[19] The publication has become the "official record book for the worldwide electronic gaming industry". Day appeared at "hundreds" of video game gatherings and competitions wearing a black-and-white-striped referee shirt and became an "iconic" figure in video game record keeping.
In August, 2005, Day led a contingent of video game players to France to issue a formal video game challenge involving video game players in both London and Paris.
Day was featured in a three-part documentary filmed by VBS.tv and published on the Internet in 2009, under the title Walter Day: Twin Galaxies and the Two Golden Domes.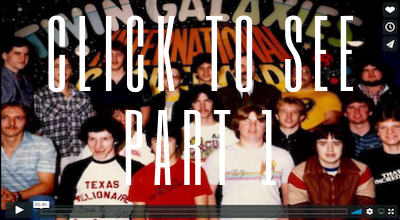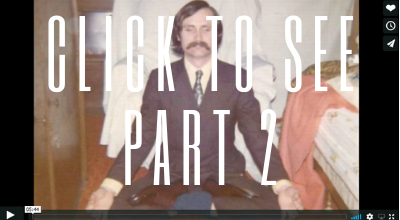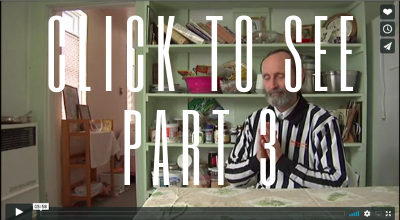 Day's contributions to the video game industry were portrayed in the 2007 documentaries The King of Kong: A Fistful of Quarters and Chasing Ghosts: Beyond the Arcade.
Day retired from the video game industry in May 2010 to pursue a career in music. Since then Day has helped to establish the International Video Game Hall of Fame in Ottumwa and attended the video game art exhibition at the Smithsonian art museum
Trivia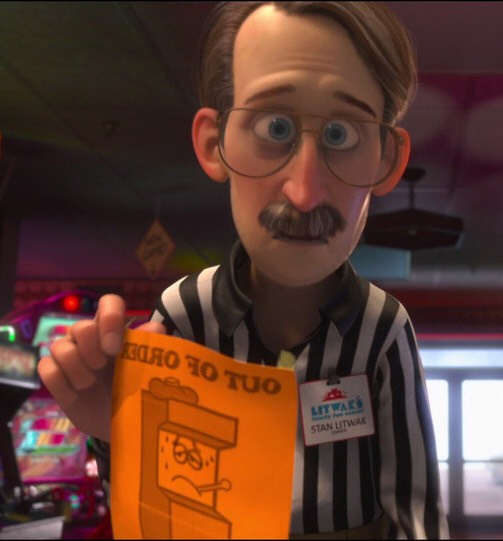 Day is widely recognized as the inspiration for Mr. Litwak, the beloved arcade owner in Disney's Wreck-It Ralph animated film released in November 2012.
Ready Player One author Ernest Cline says Walter Day (along with Twin Galaxies and Billy Mitchell) were the inspiration for writing his story in 2011, which was later turned into a Steven Spielberg science fiction film in 2018.
---
Twin Galaxies - Iowa's Place in Video Game History In Ottumwa!
Twin Galaxies is the world authority on player rankings, gaming statistics, and championship tournaments, with pinball statistics dating from the 1930s and video game statistics from the early 1980s.
As the electronic gaming industry's premiere statistician, Twin Galaxies preserves the history of gaming in a historical database, which documents the historical milestones of the electronic gaming hobby as it evolves into a professional sport.
Founded in 1981, Twin Galaxies grew from modest origins as an arcade chain operator to gain recognition as the "official scorekeeper for the world of video game & pinball playing," vested with the authority to verify "official" world record high-scores and crown new world champions.
The Twin Galaxies scoreboard was the creation of Walter Day, Twin Galaxies founder, who, on June 6, 1981, embarked on a series of business trips that took him through 15 U.S. states in 4 months. Though his role as a traveling salesman was the focus of his trip, Day's real passion was to visit as many video game arcades as possible and record the high scores he found on each game.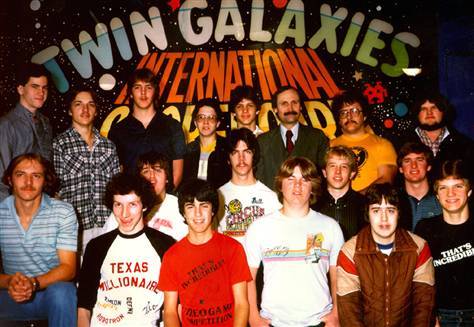 Thousand of miles later -- and after visiting approximately one hundred arcades, Day, on November 10, 1981, opened his own arcade in the sleepy Midwestern town of Ottumwa, Iowa. It was called Twin Galaxies and its tranquil existence was altered when, on February 9, 1982, Day's growing database of high score statistics were made available to the public as the Twin Galaxies National Scoreboard. As the organizational center of competitive video game playing, Twin Galaxies received immediate recognition from the major game manufacturers of the day: Atari, Midway Electronics, Universal, Stern, Nintendo, and Exidy, in addition to recognition from RePlay Magazine and Playmeter Magazine -- the two premier coin-op publications of that era.
Twin Galaxies' role as the scorekeeper grew in importance as "player-rankings" became a major focus of the media. As the pioneer in ranking the top players, Twin Galaxies was called upon to bring the superstar players together for many well publicized contests and media events. For example, on November 7, 1982, LIFE Magazine visited Twin Galaxies to capture sixteen of North America's best players in a group photograph. Two months later, on January 9, 1983, ABC-TV's "That's Incredible" came to Ottumwa, Iowa, to film nineteen of the world's best players competing in the first-ever video game world championship.
As Twin Galaxies' fame spread further, Walter Day was designated an assistant editor in charge of video game scores for the 1984-1986 editions of the U.S. edition of the Guinness Book of World Records. Under Day's direction, Twin Galaxies wrote the first official rulebook for playing electronic games and established the rules and standardized settings for each game. Today, this rulebook has evolved into Twin Galaxies' most well known product: Twin Galaxies' Official Video Game & Pinball Book of World Records (ISBN 1887472-25-8), a 984-page book containing scores from players in 31 different countries compiled since 1981. A second edition, totaling approximately 800 pages that focused exclusively on highscore records achieved on coin-op arcade games, was released on June 1, 2007. A third edition of the arcade volume, filled with hundreds of updated world records on arcade coin-op games, was released in June, 2009.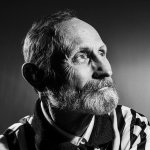 Today, Twin Galaxies is recognized as the world's premiere electronic games referee, having judged contests and high scores submitted by console gamers, arcades aficionados, and PC gamers worldwide. On February 14, 2014, ownership of Twin Galaxies was transferred to Jace Hall, of HD Films, in Hollywood, California. Walter Day now spends his time producing collectible trading cards while working on a musical.