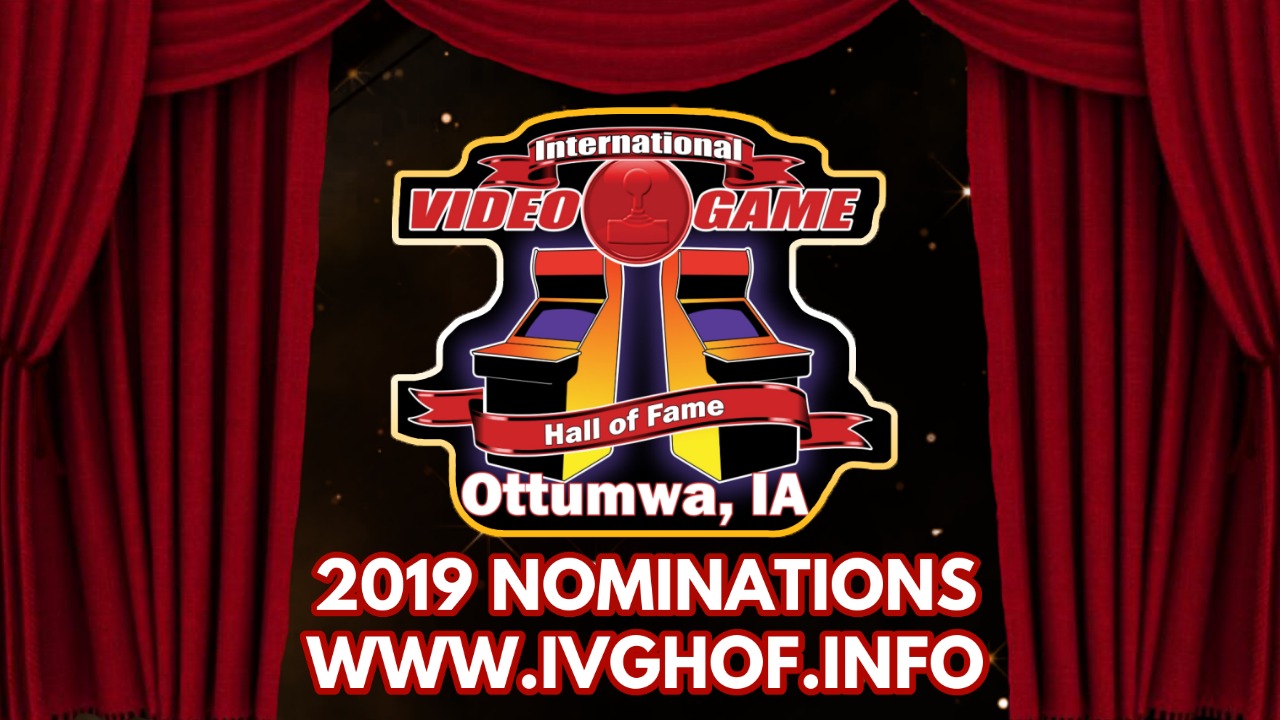 Submissions for the International Video Game Hall of Fame Class of 2019 are now open.
As the preeminent voice, The International Video Hall of Fame respectfully requests your nominations for our Hall of Fame Induction. IVGHOF Committees will select winners solely on qualifications and a narrative submitted on the nomination form.
The class of 2019 will be honored at the annual International Video Game Hall of Fame Induction Ceremony held in Ottumwa, IA in October.
Entry forms are available online at IVGHOF.info
Categories Include:
1990's Gamer (1990-1999)
2000's Gamer (2000-Present)
Game Developer
Industry Leader
Golden Age Game (1970-1989)
1990's Era Game (1990-1999)
2000's Era Game (2000-2009)
Current Era Game (2010 – current)
Community Action Award
Walter Day Lifetime Achievement Award
You may submit multiple nominations for each category, however separate entry forms should be submitted for each nomination.
The entry deadline is April 30, 2019.