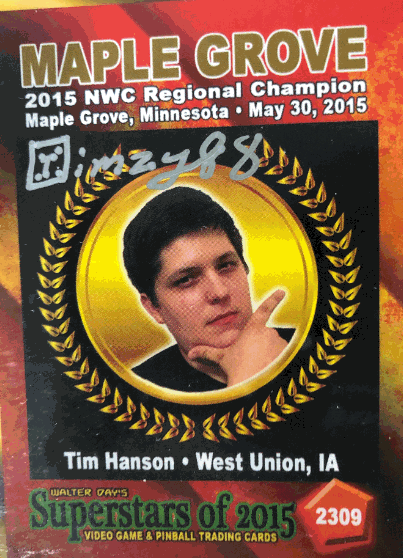 Our next Trading Card Spotlight features Tim Hanson who currently is displayed on card number 2309, from the Superstars of 2015 Collection. Tim is a huge Nintendo fan and gamer. Games like Super Metroid and Super Mario Bros. 3 to name a few. Tim finds himself collecting not only Nintendo but other retro gaming systems and newer consoles as well. His twitch channel, Timzy88, shows Tim playing his favorite retro games as well as modern-day first-person shooters on console and PC.
Do you remember your first video game / arcade you played and what do you remember about it?
The earliest memory I have is playing Super Mario Bros with my mother. I was around 3 or 4, and I can remember struggling to make a few jumps. I would pass the controller over to her, so she could make it for me and then I would take over. That slowly changed throughout the years, she was eventually passing the controller over to me in Super Mario Bros 3 or Donkey Kong County.