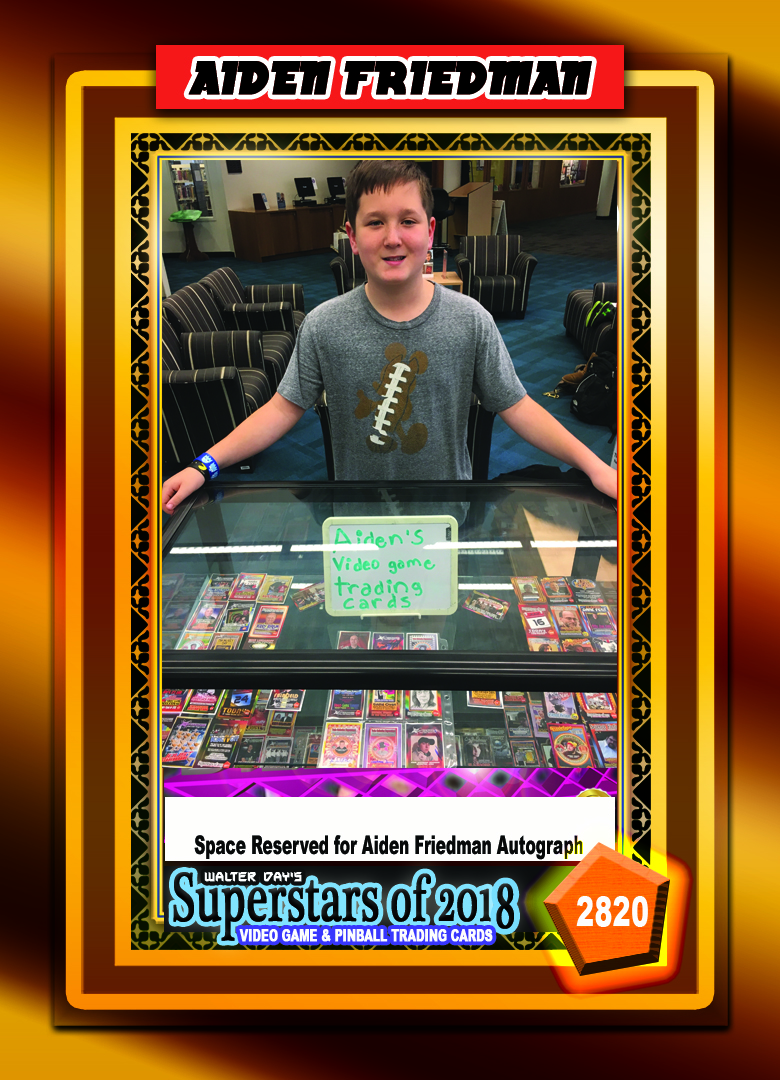 Our next Trading Card Spotlight features Aiden Friedman, who currently is displayed on card number 2820, from the Superstars of 2018 Collection. Aiden is an up and coming gamer who is heavily involved in the gaming community and contributes his time to be a junior editor and writer of Little Player Magazine. He also is a huge help to the Video Game Summit in Villa Park, IL, running raffles, helping setup and organize the convention. Aiden holds a few records on the Twin Galaxies scoreboard for Wii Sports Tennis and Wii Sports Resort Ping Pong. Aiden loves promoting gaming and doing everything he can to one day organize his very own Video Game Conference.
Are you still involved with gaming today, and what role do you play?
Yes, I am editor of Little Player Magazine, Co-Promotor of the Video Game Summit in Illinois and I am a collector of the Walter Day Trading cards. I also hold a few gaming records.