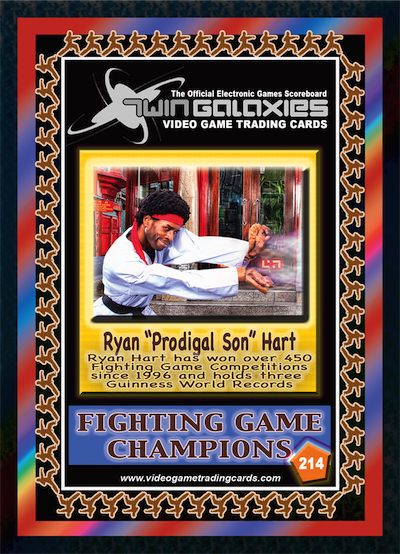 Our next Trading Card Spotlight features Ryan Hart, who is displayed on card number 214, from the Superstars of 2012. Ryan is from London and has been playing games since he was 10 years. His genre of choice is fighting games. He succeeded tremendously in series like Street Fighter, Tekken, Virtua Fighter and King Of Fighters. Ryan has won close to 500 titles on fighting games around the world. Along with 4 Guinness Book World Records, Ryan hold multiple fighting tournament records all around the World.
What games today do you play and what are your favorite genres of games?
As you'd probably guess I play a few fighting games such as Tekken 7, Street Fighter V, Mortal Kombat, King of Fighters. I also play a bit of Counter Strike too since I work a lot with the game, I'm really enjoying it as well.