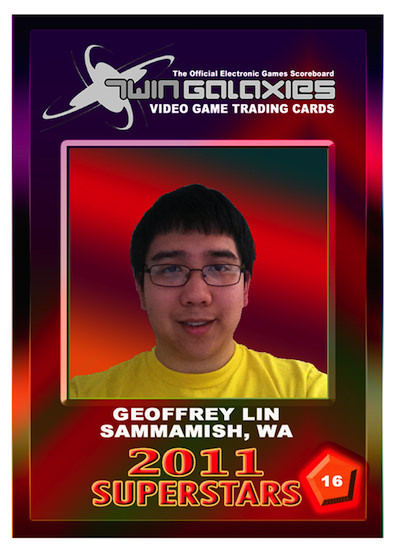 Our next Trading Card Spotlight features Geoffrey Lin, who currently is displayed on
card number 16
, from the Superstars of 2011 Collection. Geoffrey Lin is a full time college student. Geoffrey offers his insight on various games and systems. He holds many world records in video gaming on such games as Platoon on the NES and No More Heroes on the Wii. Outside video gaming Geoffrey enjoys digital photography.
What are your opinions about today's generation of video games? How do you compare them to older, classic games?
I think that a lot of games today have much bigger stories to tell, but sometimes they feel too easy just so we could find out what happens next.