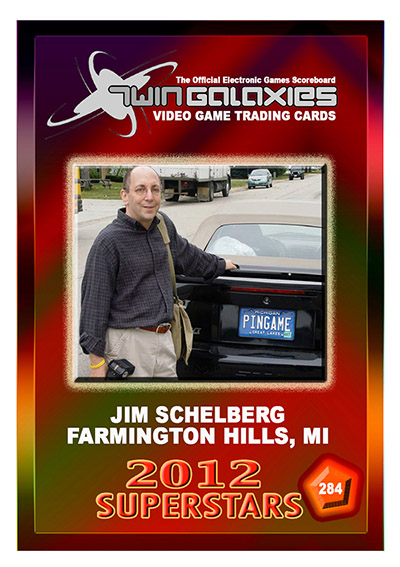 Our next Trading Card Spotlight features Jim Schelberg, who is displayed on card number 284, from the Superstars of 2012. Jim is also featured on cards 739 and 1714. Jim is the editor and publisher of "PinGame Journal". He has a passion to spread the news and history of pinball as well as the breaking news, records and other information about the industry. On October 17th, 2009, Jim was inducted into the Pinball Expo Hall of Fame. You can see Jim at various pinball events around the United States.
What's your opinion of the Console Pinball games (Xbox, PlayStation) that recreate the original machines onto the TV screen?
They are fine for what they are. But it's not pinball. It's another game. Pinball requires a physical ball governed only by physics. This is not remotely a new thought. One commonly quoted statement from pinball pioneer Harry Williams is "The ball is wild." In any video game the ball is programmed, not wild.