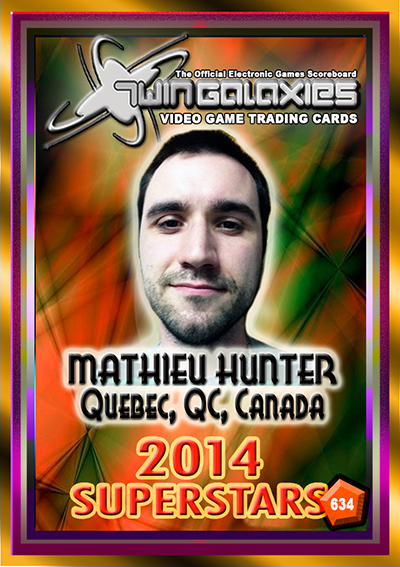 Our next Trading Card Spotlight features Mathieu Hunter, who currently is displayed on
card number 634
, from the Superstars of 2014 Collection. Mathieu is currently working as a game tester in Canada, which he has been for the last 5 years and is aspiring to get into game design. Mathieu held a previous world record on the original Super Mario Bros (Super Mario All-Stars version). He loves to do speed running record attempts and he also showcases this ability in video gaming events all through Canada. Mathieu also has a hobby in skateboarding.
Do you remember your first video game you played and what do you remember about it?
Super Mario Bros/Duck Hunt when I was three. Me and my brother were at some daycare at a fancy restaurant and we played there while my parents had diner. I don't remember much about this first experience aside that I loved playing these games.