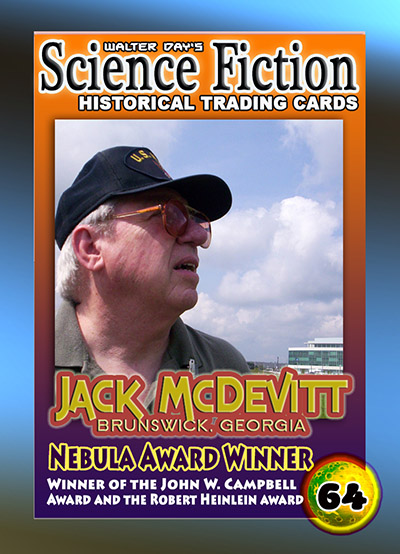 Happy 4th of July Weekend.
Our first Science Fiction Trading Card Spotlight features Jack McDevitt, who is displayed on card number 64, from the Science Fiction Collection. Jack is the author of 22 novels, 12 of which have been Nebula finalists. His fiction has won him the Heinlein Lifetime Achievement award. Other careers Jack has had include English teacher, naval officer, and customs officer. Jack is best known for his Alex & Chase mysteries, and for the Priscilla Hutchins novels.

How early in your life did you know you would be a writer?

I knew I wanted to write when I was about seven. (Started The Canals of Mars.) But I was in my mid-forties before I realized it was going to happen. It came out of left field.