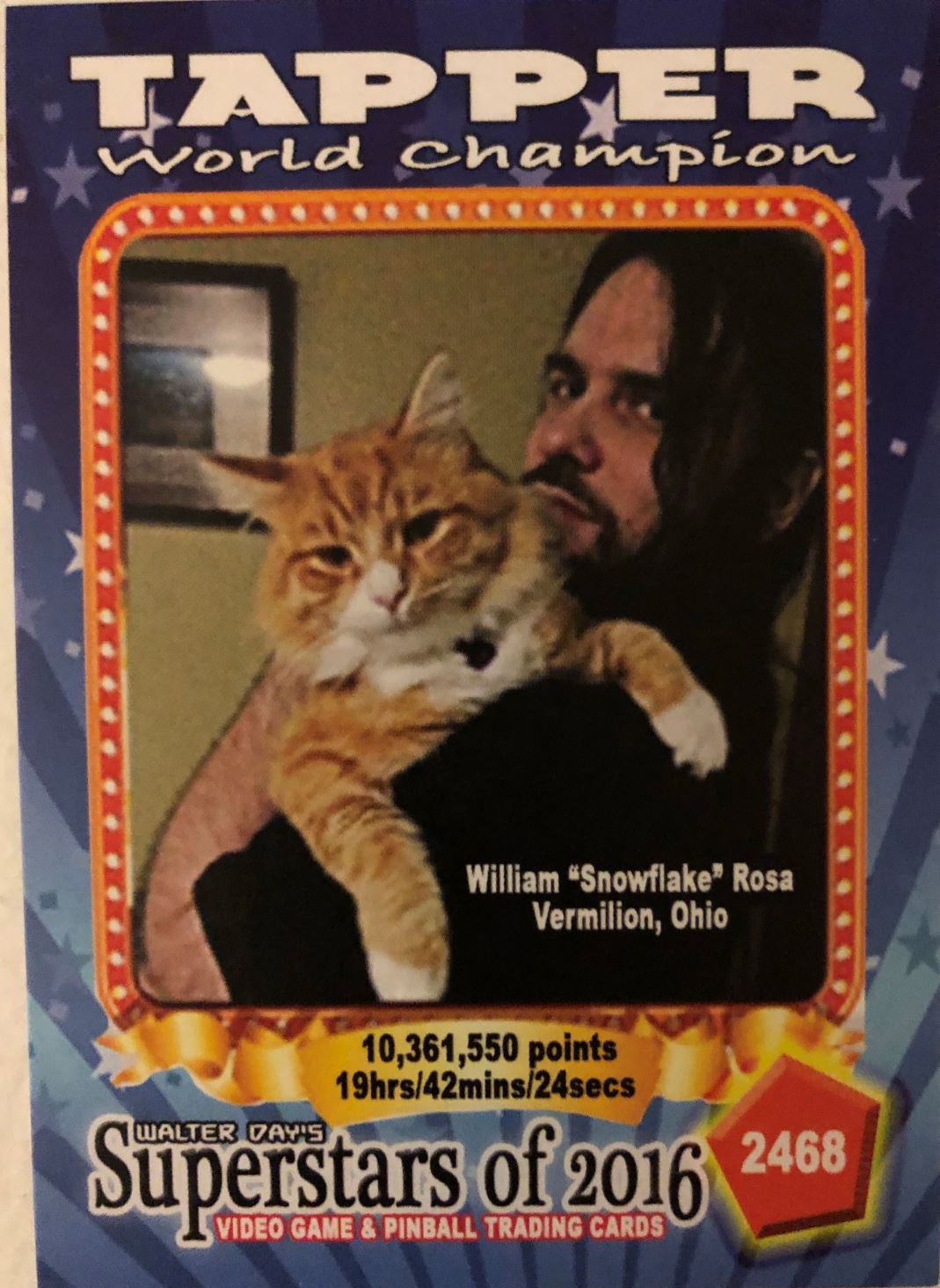 Our next Trading Card Spotlight features William 'SnowFlake' Rosa, who is displayed on card number 2468, from the Superstars of 2016 Collection. On February 2nd, 2019, Bill broke a new world record on "Tapper" Arcade, pending verification. Streaming live on Twitch, Bill played for over 25 hours consecutively breaking the world record with 14,826,200. He has been playing retro games all his life and has his own podcast interviewing gaming personalities on Twitch. Bill is dedicated to animal rescue and helping injured animals in his area in Ohio.
Who is your favorite video game character and what makes that character special?
Samus Aran. Great game. Strong woman. A nice "surprise ending" to learn "he" was a "she all along. Plenty of games, movies, and books having a female protagonist either make it about sex appeal or go over the top in trying to prove just how much they respect women and just wind up tokenizing the character. With Samus Aran though it's just an amazing hero who just so happens to be female.