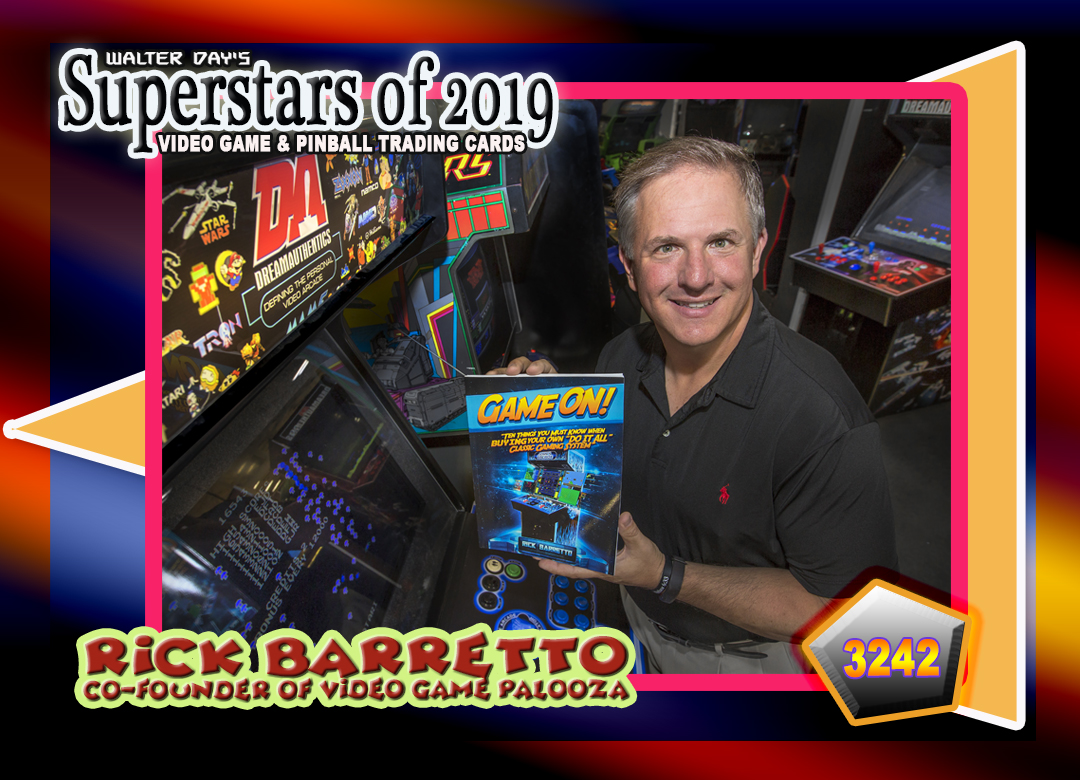 Our next Trading Card Spotlight features Rick Barretto, who is displayed on card number 3242, from the Superstars of 2019 Collection. Rick is an all-around gaming enthusiast. He is a collector, author, inventor and an industry entrepreneur. In 1998 Rick invented the first PC-based video arcade for home/office use. Rick also owns a LAN Network company that trains eSports team and players. One of his alumni is Tyler "Ninja" Blevins of Fortnite fame. In 2013 Rick and his wife Cara created a gaming charity called "Video Game Palooza". This charity motivates interest among you in STEM education and video game careers. Video Game Palooza was inducted into the International Video Game Hall of Fame on October 5th, 2019.
Do you see a need to educate new developers on the historic games and the foundations they laid?
YES! This is one of the reasons we created Video Game Palooza. They can't just focus on the $10 million-dollar titles with all the state-of-the-art graphics – they need to focus on GAMEPLAY by studying what the 80's games were like and what they were able to develop in such a small memory and performance footprint.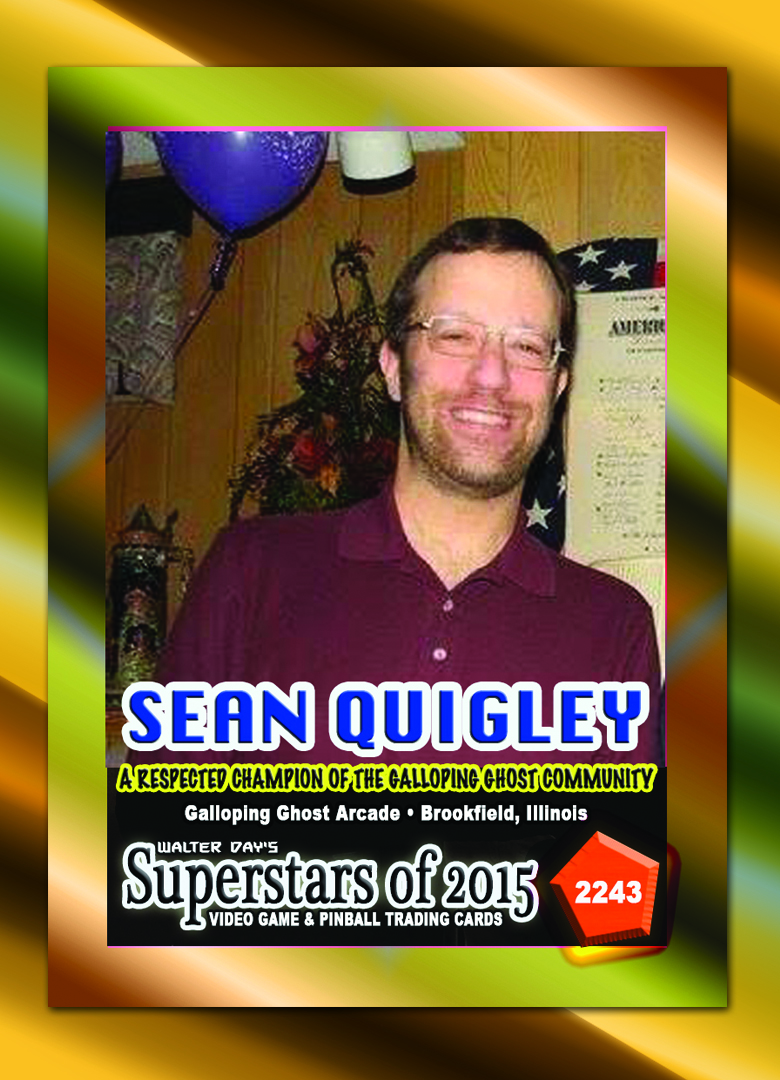 On September 18th, 2019, A dear friend and fellow gamer passed away. He was a local gamer in my home state of Illinois. Sean was a frequent visitor of Galloping Ghost Arcade in Brookfield, IL. He was a true competitive gamer that loved hanging out with his friends and being a part of the gaming community. Many fellow gamers and friends have many good memories and stories about Sean. I will share some with you here in this article. If you have a story you would like to add remembering Sean, please contact me and we can add it to this. I will miss you Sean.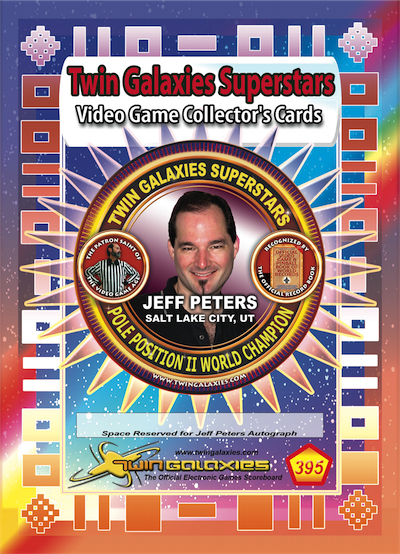 Next Saturday, October 5th, 2019 the International Video Game Hall of Fame will be inducting its new members into the Class of 2019. One of these inductees is Jeff Peters. Jeff is a well-deserved inductee as you will read below. His gaming history goes back to the early 1980's until today. Please join us in Ottumwa, Iowa next weekend and witness the new class of 2019, along with some other fun activities for the weekend.
Our next Trading Card Spotlight features Jeff Peters who is displayed on card number 395, from the Superstars of 2012 Collection. He is also featured on cards 929 and 3152. Jeff is a multiple world record holder and various titles from the Golden Age of gaming. Some of those games include Pole Position II, Domino Man, and Time Pilot, just to name a few. Along with his partner, Steve Harris, Jeff created the popular magazine, Electronic Gaming Monthly (EGM). After EGM Jeff worked for multiple companies, such as Electronic Arts and SNK. He founded the modern day USNVGT (United States National Video Game Team) with Steve Harris (joint partnership) in the mid-1980s. He has also worked on such notable properties and franchises such as Mortal Kombat, NBA Jam, Madden, Tetris, Monopoly, Metro 2033 and Tiger Woods. Currently Jeff is one of the co-founders of the Utah Digital Entertainment Network (UDEN), whose mission is to connect, inform and grow the local communities of Utah's growing digital entertainment industry.
Why Videogames?
Why not? For as long as I can remember, I've been fascinated by entertainment in all its forms. When this new video game thing came around, it changed the equation from passive entertainment (i.e. film, tv) to interactive entertainment where you control the outcome. It was you vs the machine where the goal was to beat the programming or beat the machine. When you don't really have a frame of reference for going into battle with an artificial intelligence, this was definitely something new and being the naturally competitive person that I am, the concept of getting better at these games, just like other more traditional sports, or beating the machine, definitely became appealing pretty quick.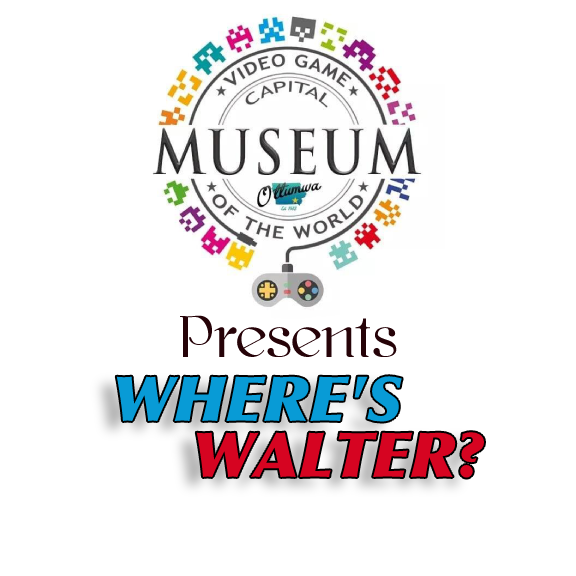 In celebration of the Galaxies of Gaming event at Ottumwa Old School Arcade in Quincy Place Mall on Sunday, October 6th, 2019, cutouts of Walter Day have been placed in 16 local businesses. From September 5th to October 6th, pick up a passport at any of the businesses, Main Street Ottumwa or Greater Ottumwa Convention + Visitors Bureau, find the Walter cutout at the businesses and have your passport signed.
All those with completed passports will receive free admission to the Galaxy of Gaming event at on October 6. This includes 5 hours of free gaming, punch and cake party and drawings for arcade passes, T-shirts and laser tag.
Participating businesses include: Antiques & Uniques, Polar Xpress, Stitch Doctor, iPhix I.T., Canteen Lunch in the Alley, Berry Patch, Market on Main, Old School Pinball & Arcade, Gamer Tag, Bridge View Center, Ottumwa Pizza Company, Lead Head Bait & Tackle, The Optical Shoppe, My Chic Boutique, Martha's Nook & Cranny and The Sewing House.
After you like and share this post, tag everyone you'll take with you on this downtown Where's Walter hunt!