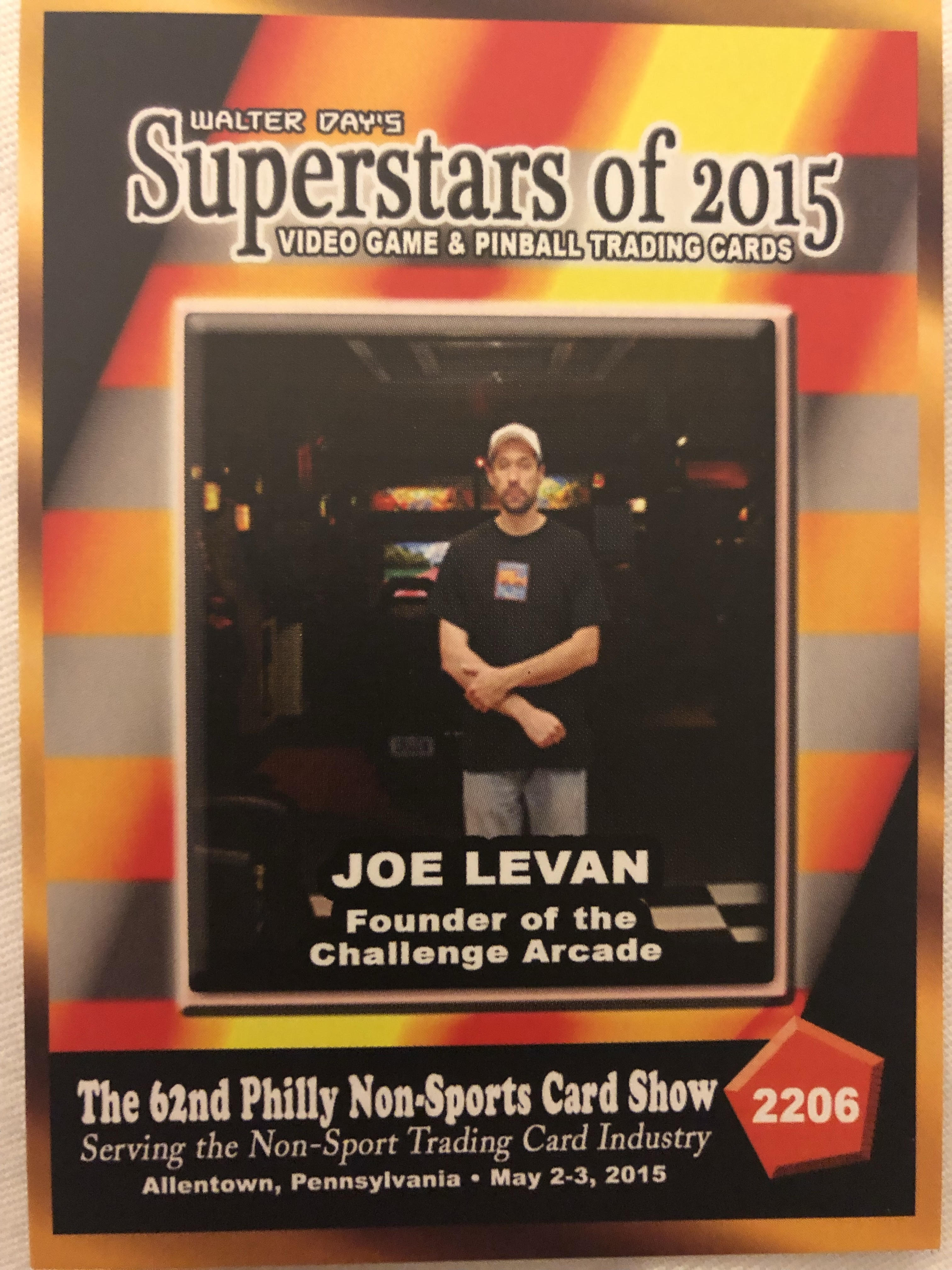 Our next Trading Card Spotlight features Joe LeVan who currently is displayed on card number 2206, from the Superstars of 2015 Collection. Joe is the founder of "Challenge Arcade", located in Wyomissing, PA. It was in the Berkshire Mall from 2004 until it closed in 2010. His arcade held up to 80 vintage arcade cabinets. It was home of many Arcade world records such as Donkey Kong 3, Burger Time and Mr. Do. Joe is a big believer in keeping retro coin-op gaming alive and well. He is currently hoping to reopen the Challenge Arcade in the future and until then enjoys restoring and preserving coin-op arcade gaming. Along with his wife Sue, Joe strives to keep the past time alive with the media so others can understand and see how important the arcade culture was and is today.
What are your opinions about today's generation of video games? How do you compare them to older, classic games?
As a child I remember reading video game magazines and thinking of how great the graphics were on the upcoming games. I remember wishing how cool it would be to play ultra-realistic games. Now that we are nearing that era of ultra-realism, it's ironic that I really miss those days of gaming. Many modern games don't really seem to have much of a point of playing in my opinion. The art of achieving a certain score or getting to a higher level seems to have been lost for the most part.