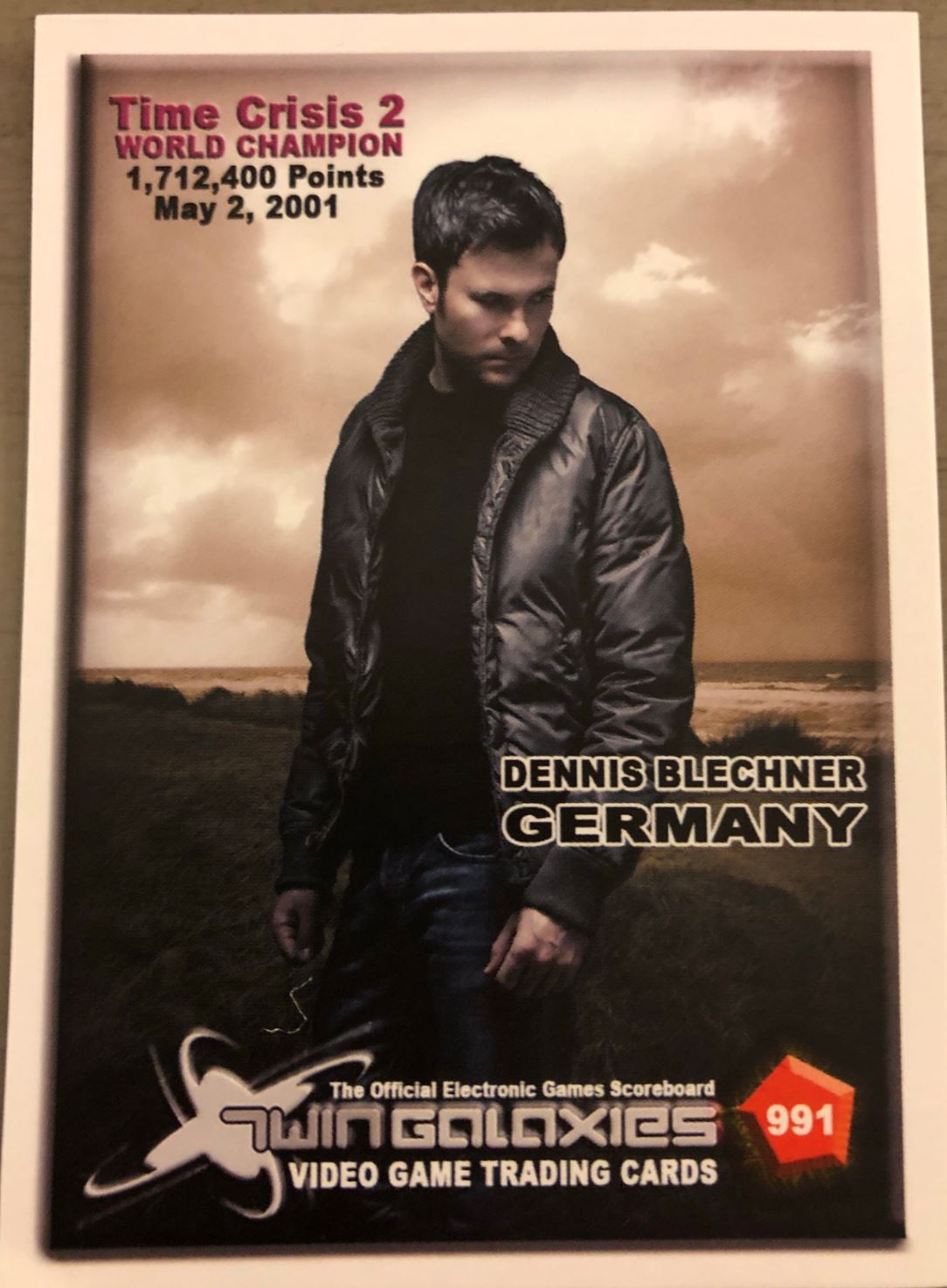 Our next Trading Card Spotlight features Dennis Blechner, who is displayed on card number 991, from the Superstars of 2014 Collection. Dennis is an avid gamer who loves playing such games as Tetris and Bubble Bobble. Dennis holds many records in the gaming industry in multiple genres. He is a record holder on Grand Turismo 1 on the PlayStation 1, In Europe, Dennis captured the title on four different tracks. He also holds the singles and doubles record on Time Crisis 2. He currently is trying to break some records on the PlayStation 4 on the game Trials Fusion.
What games today do you play and what are your favorite genres of games?

Since the last 2 years I spend much time in playing Trials Fusion on the PS4 to get every track in platin and reach the Top 500. I liked this type of games. I often play also older games like Bubble Bobble or Streets of Rage. I really like at most games which are like arcade games to reach high scores.