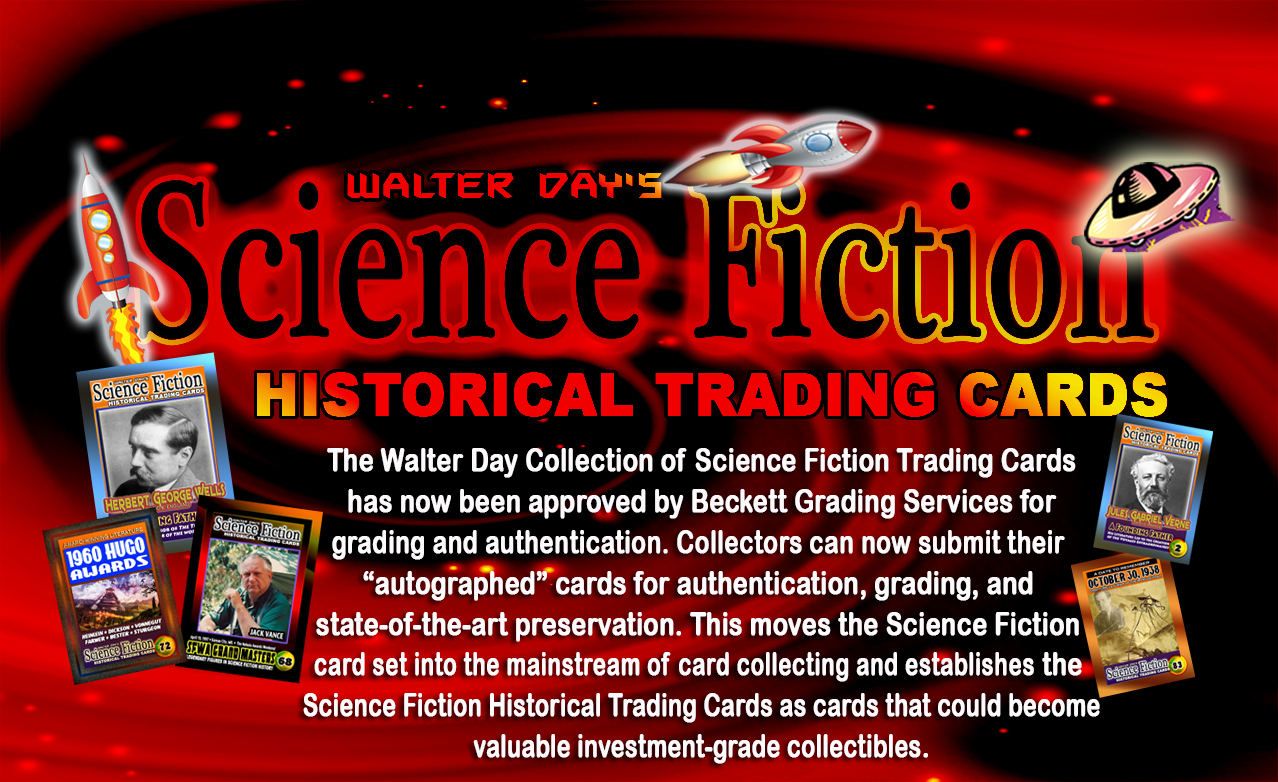 NEWS RELEASE
Beckett Grading Services to Accept "Autographed" Science Fiction Cards at Nebula and WorldCon Weekends
Holy Smoke! Step aside Mickey Mantle! Instead of baseball superstars getting all the attention, it's autographs of science fiction authors that are about to get "celebrity treatment!"
Starting with this May's Nebula Awards Weekend (Pittsburgh, May 18-21, 2017), autographed trading cards that feature science fiction authors will be given the same stellar treatment that has traditionally been afforded to collectible cards that feature sports stars, music icons, or idols of the film & television industries. Beckett Grading Services--the worldwide authority on authenticating and grading rare and valuable sports collectibles, like the 1952 TOPPS Mickey Mantle rookie card and the 1909 T206 Honus Wagner tobacco card--now accepts the Walter Day Collection of Science Fiction Historical Trading Cards for grading as investment-grade collectables.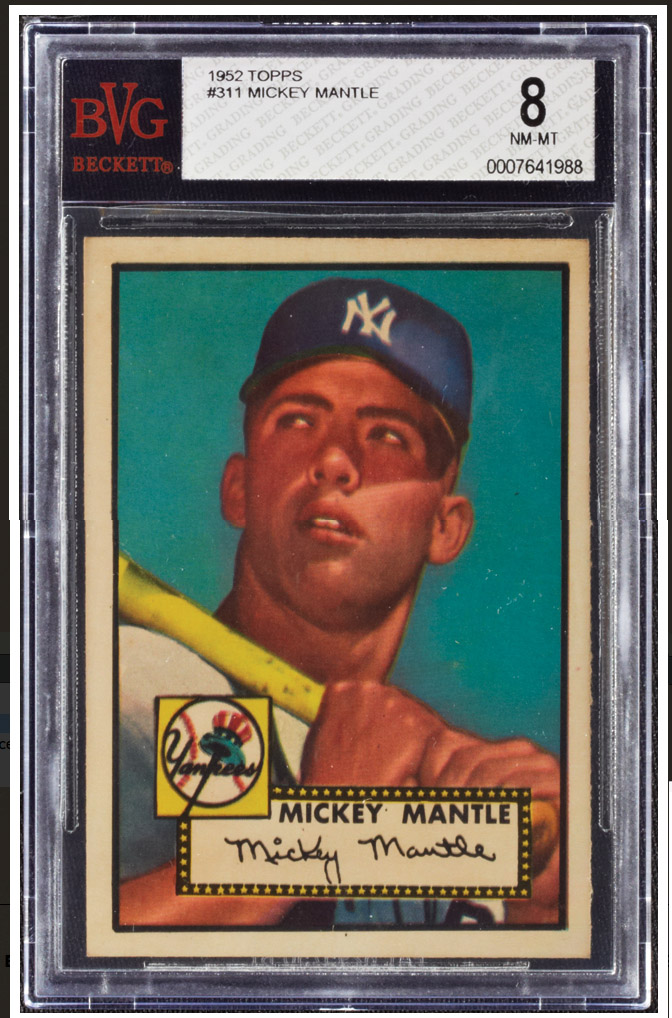 Yes, the science fiction trading cards that you have seen Walter Day handing out as free gifts at the recent Nebula and Hugo Awards Ceremonies are now poised to become investment-grade collectibles over time. Especially when Beckett authenticates and grades the autographs placed on them.
And, if you don't know who Beckett is, Beckett was voted the "Best Grading Service" for the 6th consecutive year by the global sports-collectibles industry. Beckett can be found online here: http://www.beckett.com
Founded in 2015, the Walter Day Collection of Science Fiction Historical Trading Cards now approaches the release of its 100th unique science fiction history card and plans to present them all in May at the 2017 Nebula Awards Weekend and at the 2017 WorldCon in Helsinki, Finland (August 9-13, 2017).
Now that the card set has entered the big-time of card collecting, Beckett Grading Services, has given Walter Day special authorization to personally witness and verify the autographing process as the science fiction authors sign their cards. The autographed cards will then be submitted by Day directly to Beckett for authentication and grading. From that moment onward, each autographed and graded card will be increasing in value -- and some may eventually become investment-grade collectables. Charles Stabile, Northeast Regional Sales Manager for Beckett Grading Services, says: "Beckett is thrilled to enter the science fiction field and give the same kind of acclaim to these legendary science fiction authors that the traditional sports stars receive. Their trading cards definitely deserve the same kind of recognition that the baseball and football cards garner."
Stabile adds: "Beckett specializes in authenticating and grading both sports and non-sports trading cards and sealing them in tamper-proof holders that ensure their longevity and authenticity as well as maintain their condition and value. There are many well-known instances where the value of a trading card increased by one-hundred-fold when it was authenticated, graded, and sealed in a protective holder by Beckett Grading Services. With the science fiction authors signing their cards, the ever-increasing value of the autographed cards seems to be a sure thing."
Contact information:
Walter Day
The Walter Day Collection
600 North Third Street
Fairfield, Iowa 52556
(641) 451-4710
Charles Stabile
Northeast Regional Sales Manager
Beckett Grading Services
484 White Plains Rd
2nd Floor
Eastchester, N.Y. 10709
Office 1: (914) 268-0533
Office 2: (914) 268 0534
Email:This email address is being protected from spambots. You need JavaScript enabled to view it.