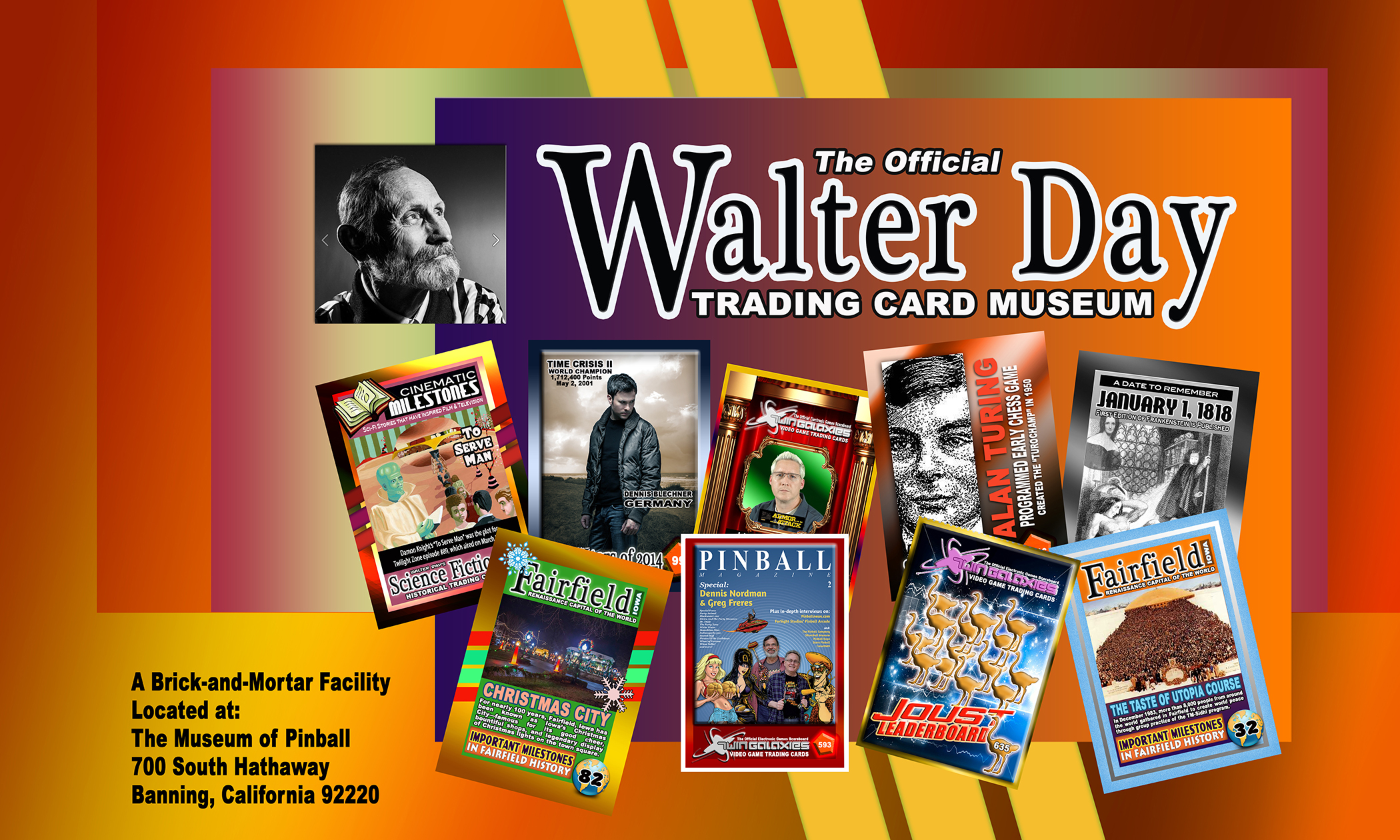 The Official Walter Day Trading Card Museum is the brainchild of John Weeks--the brilliant businessman who bought the unused industrial airport complex in Banning, California and turned it into the fabulous Museum of Pinball. With his personal collection of 800+ vintage coin-operated arcade machines on display, Weeks has created not only one of the world's most unique museums, but he also holds an annual Arcade Expo at the Museum that draws arcade aficionados from all around the world.
And, as a staunch supporter of the Walter Day Collection of trading cards, he devoted a suite of rooms and hallways to house and display The Official Walter Day Trading Card Museum.
Inaugurated on January 18, 2016, the Museum is a brick-and-mortar facility that went live with 40 display units that displayed more than 600 trading cards. Eric Tessler, of La Habra, California offered to help John get the Museum off the ground and donated the monies to produce 21 display pieces stretched across canvas and 14 other framed pieces (24 x 36 inches). Five further display pieces were laminated and measured 35" x 22".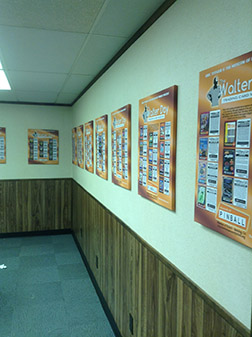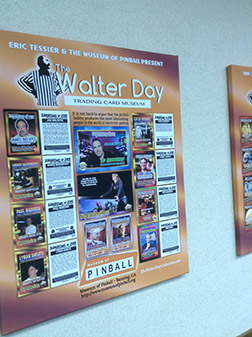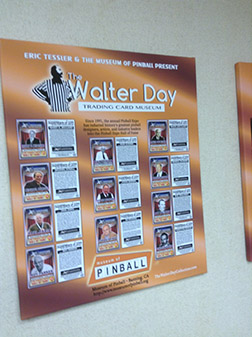 21 Canvas prints stretched across frames were created for opening day by Eric Tessler as a gift to The Official Walter Day Trading Card Museum. With each canvas frame showing 11 cards, the canvas frame series displayed 231 different trading cards.