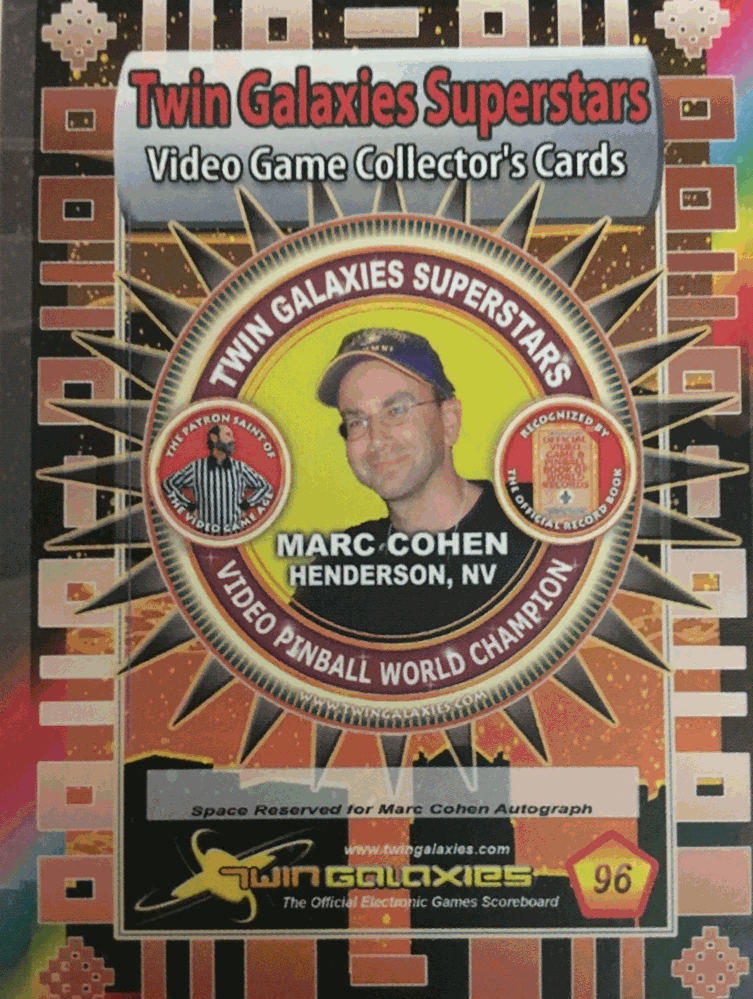 Our next Trading Card Spotlight features Marc Cohen, who is displayed on card number 96, from the Superstars of 2011 Collection. Marc is a complete gamer. He holds over 1,000 records on many different platforms from Atari to PS4, which can be found on the Twin Galaxies database. His scores can be found in the Guinness Book of World Records – Gaming edition. He can be found in many forums on the Twin Galaxies website as well as adjudicating other gamer high scores to get authorized to the high score database.

Do you believe some Video Games are too violent and lead to violence in America today?

Some are; but that is what rating systems are for. (Just like films) With graphics so realistic these days, being a responsible gamer is more important than ever. Parents need to monitor their children and teach them this while they are young.