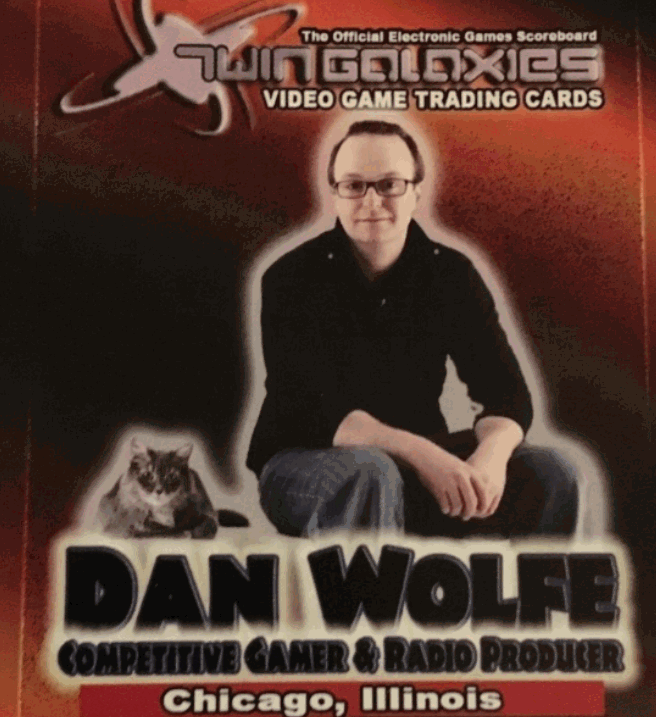 Our next Trading Card Spotlight features Dan Wolfe, who is displayed on card number 738, from the Superstars of 2014. Dan is currently second on the NES game Bubble Bobble with a score of 1,747,020. Dan is a super fan of the classic console systems such as Nintendo and Sega. Dan, who is currently a Chicagoland Radio producer still enjoys being a part of the gaming community and discussing the latest games and trends.

Who is your favorite video game character and what makes that character special?

I'd probably go with Mario just because he's been with us for so long and over so many different platforms. The games are always fun and bright... And the original NES game is the ultimate retro game that EVERYONE played.