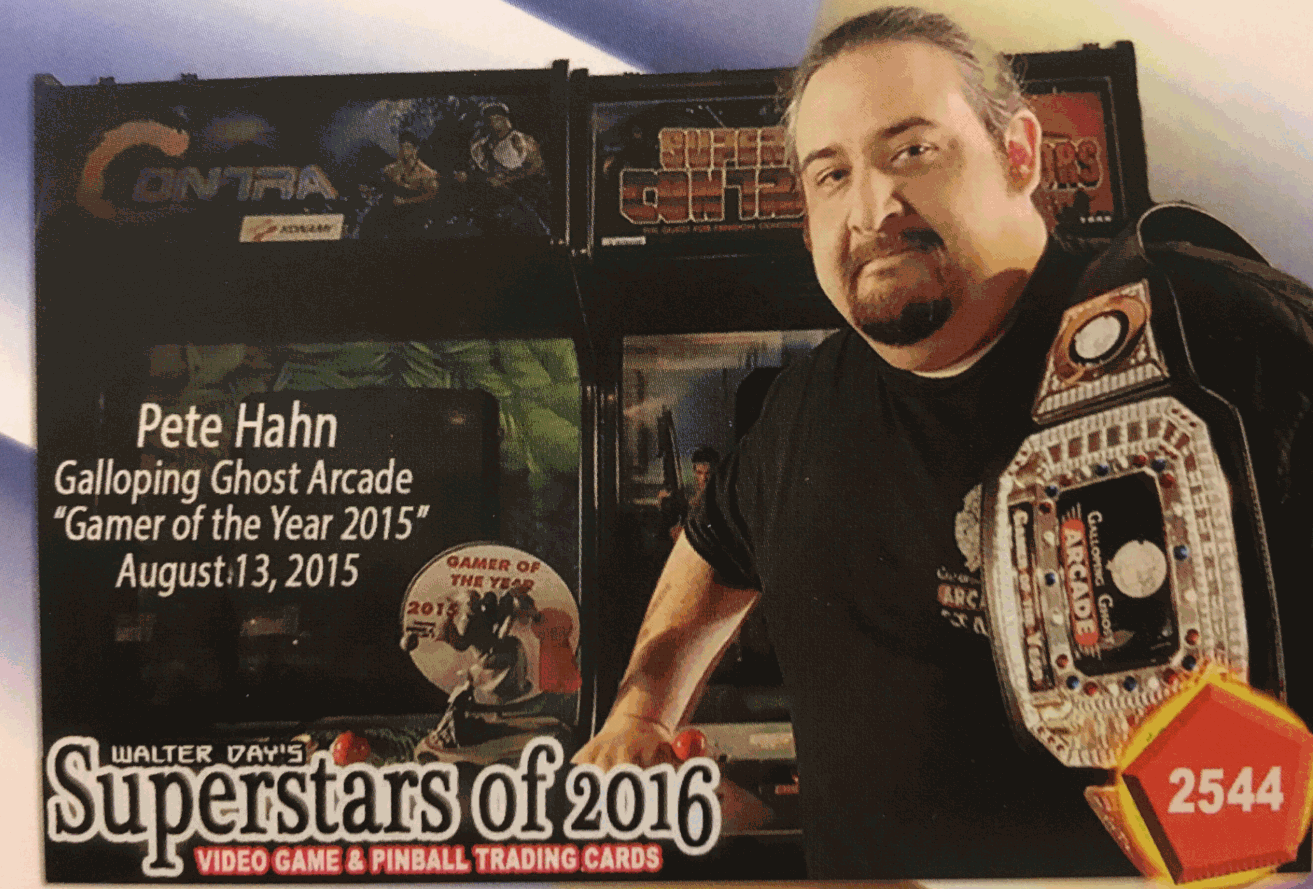 Our next Trading Card Spotlight features Pete Hahn, who is displayed on
card number 1930
from the Superstars of 2014 Collection. Pete is also featured on card 2544. Pete, or as most know him as "GGA HAN", is an employee of one of the largest arcades in the country -
Galloping Ghost Arcade
in Brookfield, IL. Not only does Pete work at the arcade but also co-hosts a podcast with Galloping Ghost Arcade owner Doc Mack, and organizes many arcade events such as swap meets, tournaments, and new game launches. These events and game launches can be seen on Galloping Ghosts Twitch.TV channel. Pete has many various World Records on arcade games as Contra, Super Contra, Rush 'N Attack, and Primal Rage.
What are your opinions about today's generation of video games? How do you compare them to older, classic games?
Today's games, to me at least, are great on the surface but can sometimes lack substance when you play them for a while. Generally, they look great, the animations and music are usually good, but seem to favor trial and error gameplay (games autosaving for you before a big boss battle, for example). When comparing them to classics, they tend to not hold my interest as much unless the gameplay is really fluid and makes you feel powerful when you execute moves skillfully or stylishly, like the new generation Ninja Gaiden games, or Bayonetta.