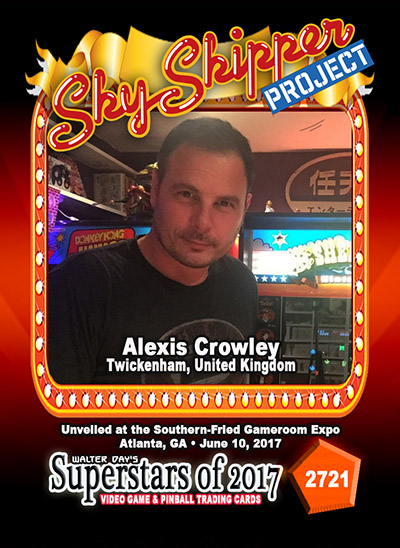 Our next Trading Card Spotlight features Alexis Crowley, who is displayed on
card number 2721
, from the Superstars of 2017. Alexis is a collector of all things Nintendo. He also collects arcade machines which were made by Nintendo. You can see Alexis on his YouTube Channel "
Nintendo Arcade
". Alexis is involved in a project to bring back a classic forgotten game called
Sky Skipper
. The project began on June 10
th
, 2017, and he has the hope of making this classic rare game come to life.
If you could own one arcade game or pinball game, what would it be and why?
Well I own 10 arcade machines mostly Nintendo but I guess if there was one game I would like to own it would be a full-size space launcher. I have the only cocktail in existence but would love to own the upright version but none have ever been found.