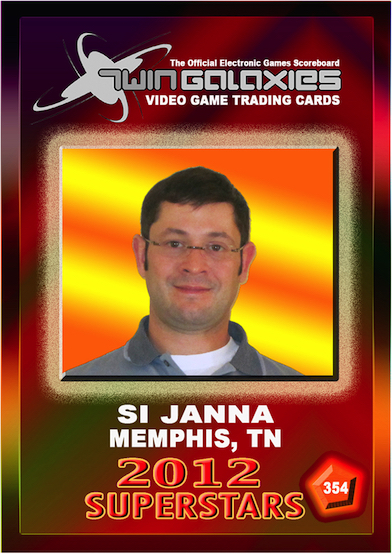 Our next Trading Card Spotlight features Si Janna who is displayed on card number 354, from the Superstars of 2012 Collection. A huge fan of Street Fighter 2, Si has played and mastered multiple arcade games in his gaming career. He has maxed out the scores for both Magical Drop II and III, with a score of 9,999,999. Other high scores he has submitted are on the Arcade game Bust-A-Move Again. Today Si just plays games for fun and still plays Street Fighter 2, his favorite game of all time. On a personal note, Si has an M.S. in Mechanical engineering and is a Doctor of Philosophy in Engineering.
What are your opinions about today's generation of video games? How do you compare them to older, classic games?
I like the diversity of the current games. I appreciate that all demographics are being targeted. Today's games require much more time to master. I appreciate being able to pause the console games today.