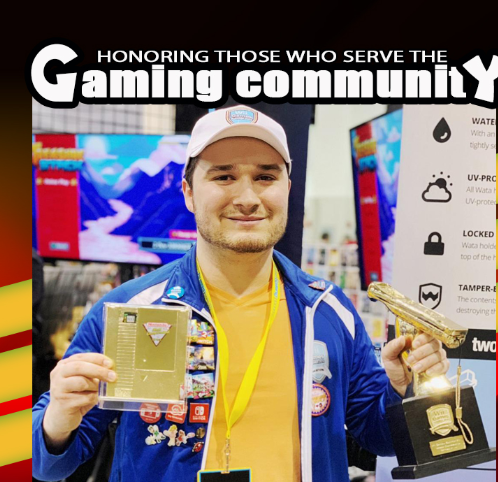 Our next Trading Card Spotlight features Zachary Hendrix who currently is displayed on card number 3067, from the Superstars of 2019 Collection. Zachary is a true Nintendo Champion. He placed first in 2010 Wii Games Summer National Championships. Zach has a few world records, and in competitive games like Injustice mobile he has reached top 100 on the season leaderboards many times. In the 2017 Nintendo World Championship, Zach got a 42 overall score. Zach's dream is to 'voice' a game for Nintendo and to be an E-Sports commentator for a major network. From his company, Zach Hendrix Voice Over, he also gets to follow his dream of providing motion-capture work for movies and games. Follow Zach on his YouTube page, click here.
If you can design your own game, what would it be about and who would be the main character?
I would design a 2D fighter. It would be a completely different type of fighter, you would control your character's limbs individually, and you would have to switch between using the limbs for offense or defense. There would also be two health bars for each character, I can't go into more details because it's something I've been working on for a while, and I would love to bring it to life someday.