In the middle of the coldest February on record, I decided to load up the van and take my wife and kids on a short road-trip to the grand re-opening of Richie Knucklez arcade in Flemington, New Jersey.
Because this was a last minute decision, we only planned on being away one night. That meant we would drive 16 hours total to get about 5 hours of arcade time. My kids were pumped, I was pumped, my wife was wondering what craziness I was going to get us all into.
I booked the hotel, let Richie know we were coming, and headed for the border. We arrived at our Hotel, unpacked, then headed over to the Arcade.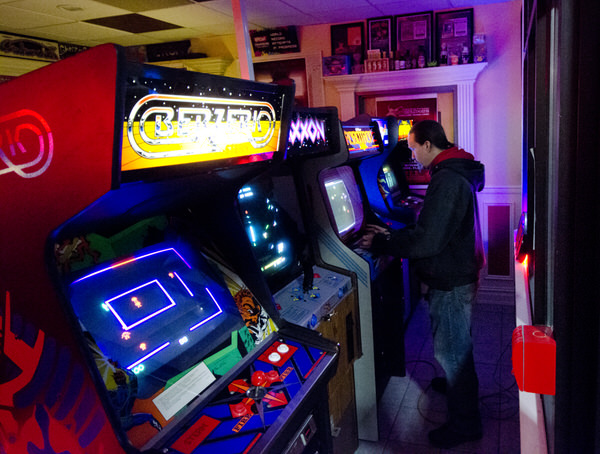 We were warmly welcomed by Ed the Human Killscreen, who told us the games were on freeplay mode and the price of admission was $10 per person. I slipped him some monopoly money and maple syrup and we were ushered in to the main area.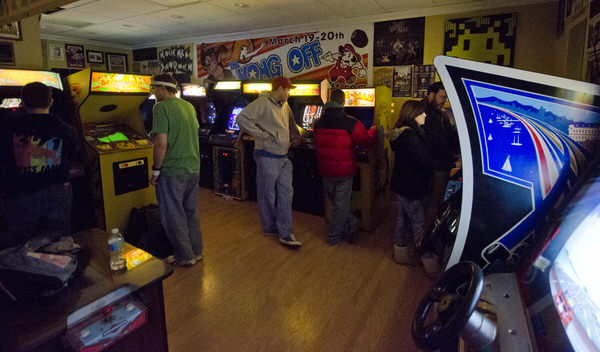 I saw some familiar faces and introduced my family. Everyone was smiling and having a great time. Richie was racing around like a Tasmanian devil, grabbing keys and tools and parts.
When he saw me he shouted "Bill! Glad you made it!" and he gave me a big hug. I introduced him to my kids who were very excited to finally meet him.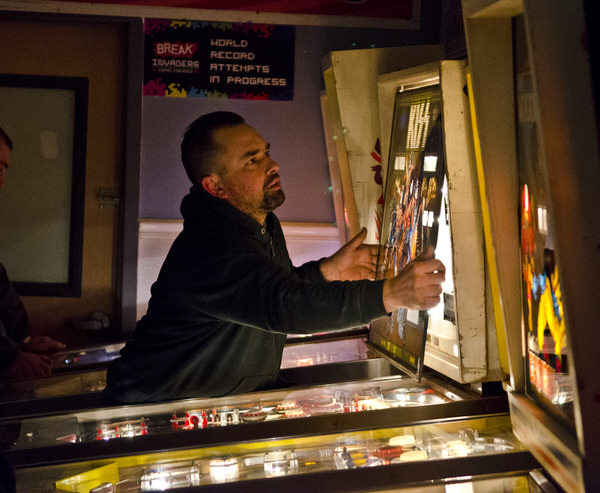 The first 20 minutes of the night were a bit of a blur for me. So many cool games, such a warm atmosphere. I don't think the heat was turned on, as people were still wearing their coats. Being Canadian, I had to take mine off just to show off. It wasn't that bad actually; the games pump out a lot of heat.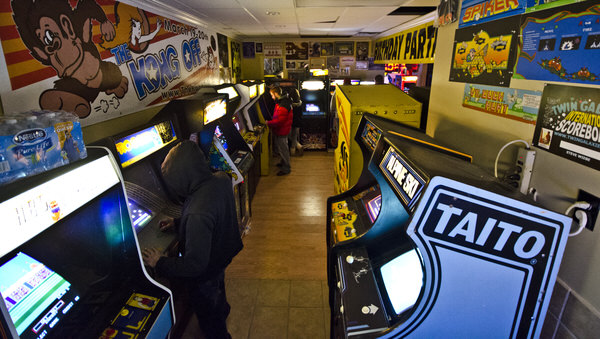 I was so happy to see my kids playing the games, especially pinball. They have no bias towards the older machines that I had when I was growing up. I never liked (appreciated) the pins with wooden rails, or simple bells for sounds. That was then. I have since gained appreciation for their beauty and how fun they are to play. Of course Richie has modern machines as well, including my all time favorite Pinbot.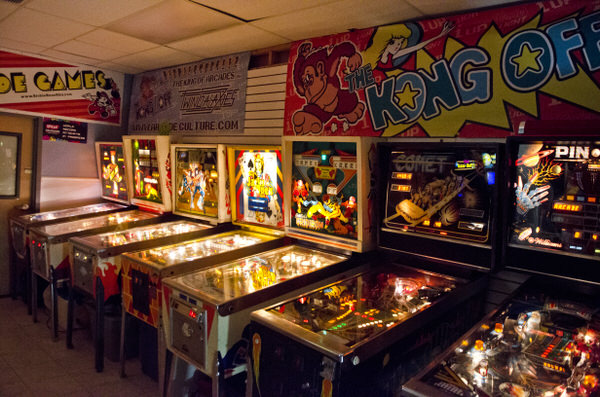 Right in the middle of all this, Todd Tuckey showed up with his camera crew and did his usual comical walk through. He made quite an impression on my son Isaac. They chatted on camera for a while and exchanged trading cards. It made me proud to see how thoughtful Isaac was being by giving Todd a signed card as well.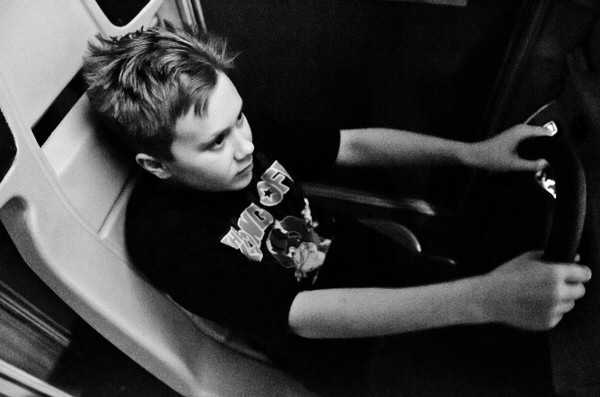 So, why do I think road trips are important? There are several reasons. You get to spend time with your loved ones all the way there and back, you get to have fun seeing friends you don't get to see very often, but most importantly you get to support your good friends who are out there busting themselves to find, restore, and preserve these beautiful and endangered machines. Arcade owners give to the community out of passion and love for the games and the players. We need to show them our appreciation and support them any way we can. Even if it means driving 8 hours one way, and getting bogged down in a giant snowstorm on the way back.
Why are you still reading this? Go to an arcade and drop a few coins!