Special Thanks to everyone on such a great event.
https://sway.com/Q6ObrxNESfFbEadB
ICON 2016: Homecoming is less than a month away!
Check out our links below to make the most of your trip to The Video Game Capital of the World!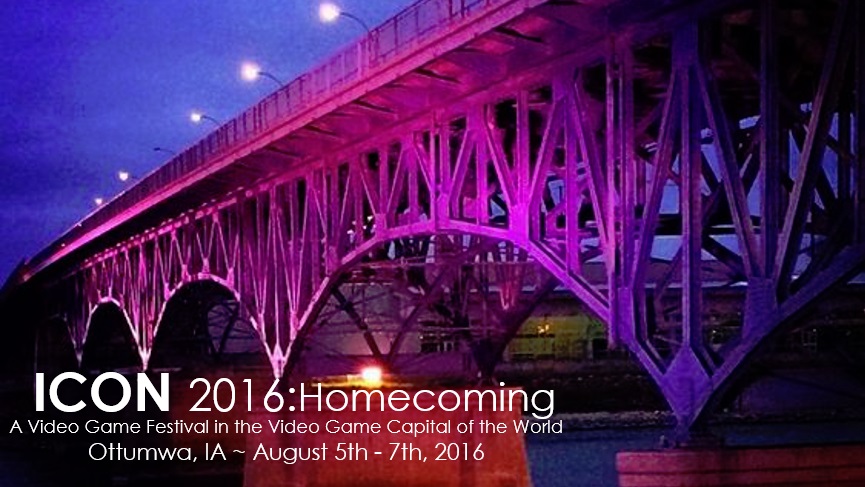 Ottumwa, Iowa -- long famous as the "Video Game Capital of the World" -- flexes its video game muscles

during the weekend of August 5 - 7, 2016, when it plays host to a Video Game Festival, an Iowa Film Premiere

of Man VS Snake, the induction of the Class of 2015 for the International Video Game Hall of Fame (IVGHOF),

and the inauguration of a Video Game "Walk of Fame".
ICON 2016: Itinerary FUN for everyone beginning Friday, August 5th through Sunday, August 7th.
AmericInn Ottumwa is the "OFFICAL" ICON 2016 Hotel
SAVE $15 per day when you use offer code "ICON2016". Rates begin at $84.90 and up (offer ends 7/29)
Rooms are limited...Book yours today!
Explore Ottumwa Ottumwa... the name means place of perseverance and land of rippling waters.

Ottumwa embodies the westward expansion of the United States, plentiful game, good fishing,

and the river's rippling waters. Ottumwa is once again growing and thriving. New businesses continue to

open and expand, preserving Ottumwa's place as regional economic center. Now more than ever, there are

more reasons than ever to come to Ottumwa, stay in Ottumwa, and take pride in Ottumwa.