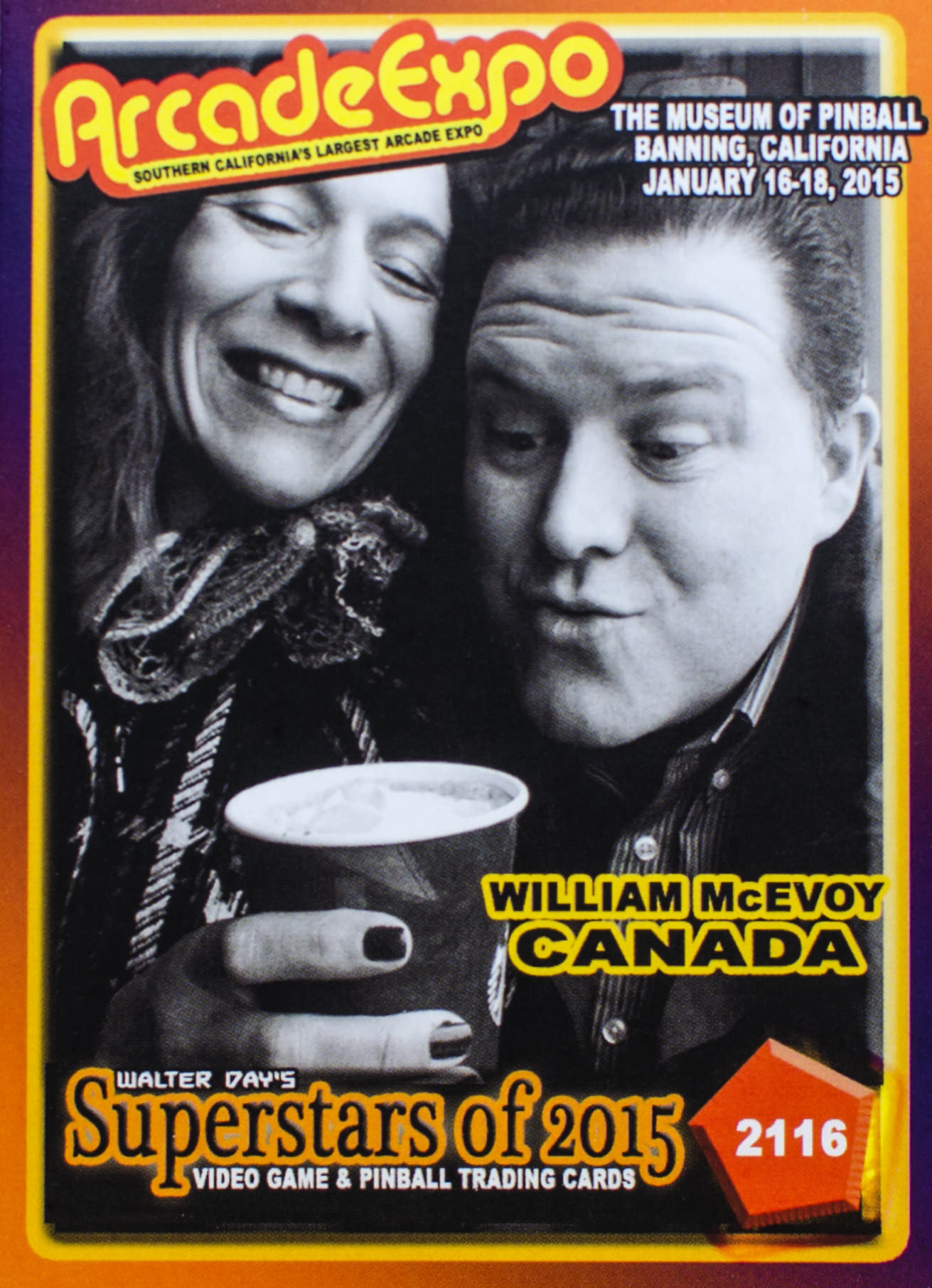 Our next Trading Card Spotlight features Bill McEvoy who is displayed on card number 2116, from the Superstars of 2015 Collection. Bill is the main editor of an online magazine called "Arcade Culture". Bill and his wife Stephanie reside in Ontario Canada and together have produced over 60 issues. Their unique spin on the magazine focus more on the cover of the magazine than the article and pictures. They explain it as a parody of magazines. For the past 6 years Bill has also been travelling across the U.S. attending tournaments and events to photograph the players and the machines. His work has been published in magazines as well as Guinness. You can view his work at http://arcade.photography. Bill can be found regularly on twin galaxies websites in forums and tournaments held.
What are your opinions about today's generation of arcade games? How do you compare them to older, classic games?

Today's arcade games are a mixed bag. I played the big money suckers like Jurassic Park. They are fun, but you end up spending 8 bucks to finish it. Not compelling. I also played a supremely cool game at the Kong Off 5 called VEC9. It was a vector game meant to look like an old Soviet game. The controls were real military controls (I believe they came from a tank), the music was very loud and epic. If you have never played on a new vector monitor, you have no idea how bright they can be. This game was incredible. Talk about a time warp!