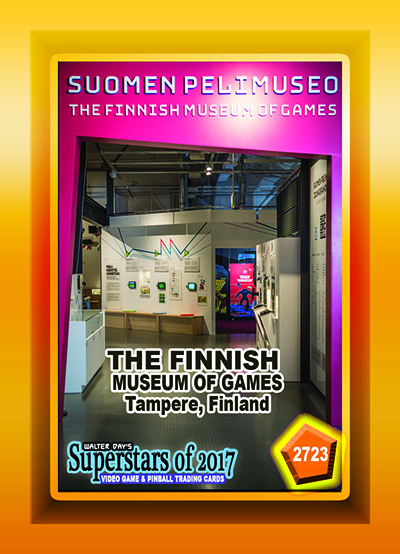 Our next Trading Card Spotlight features Niklas Nylund who works for the Finnish Museum of Games, displayed on
card number 2723
, from the Twin Galaxies Superstars Collection of 2017. The history of Finland gaming is located in Tampere, Finland and opened in January of 2017. As the Museum curator, Niklas tries to collect and preserve the history of gaming and keep it fresh for people to visit and remember. You can find additional info on the Museum in English at
vapriikki.fi/en/pelimuseo/
.
When Niklas has some time to spare he will play video games to keep himself busy.
What are your opinions about today's generation of video games? How do you compare them to older, classic games?
There are many more types of games to choose from nowadays. I especially enjoy the proliferation of indie games, since they seem to focus more on gameplay than on the graphics and production values. Still, there is a time and space for all kinds of games, everything from AAA game titles with great production values to informal mobile games played on the way to and from work.