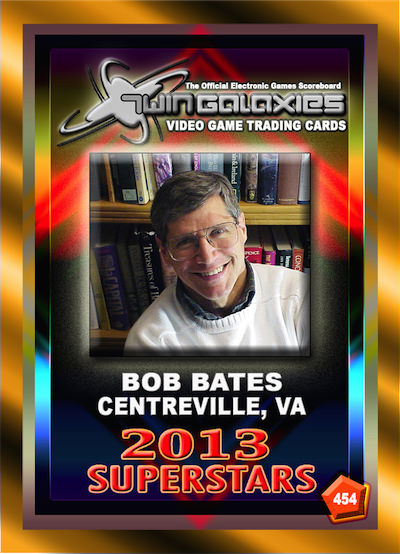 Our next Trading Card Spotlight features Bob Bates who currently is displayed on card number 454, from the Superstars of 2013 Collection. As game designer, Bob has created more than 40 games that have won many awards in the industry and overall has sold over 6 million copies of his games. Some of them include Unreal 2 for the PC, Spiderman 3 for home consoles and Eric the Unready, also for the PC. He his Co-Founder of "Game Designers Workshop", and annual conference of game designers. Bob is a Lifetime Achievement Award from the IGDA (International Game Developer Association) and selected in 2010 as the IGDA's person of the year.
Who is your favorite video game character of all time and what makes that character special?
My favorite character of all time is Floyd, from Steve Meretzky's game called Planetfall. He was a great robot companion to the player, always playful and always optimistic. When you would go to save a game, Floyd's eyes would light up and he would say, "Oh boy! Are we going to do something dangerous now?" For gamers of a certain generation, Floyd will always have a place in their hearts.