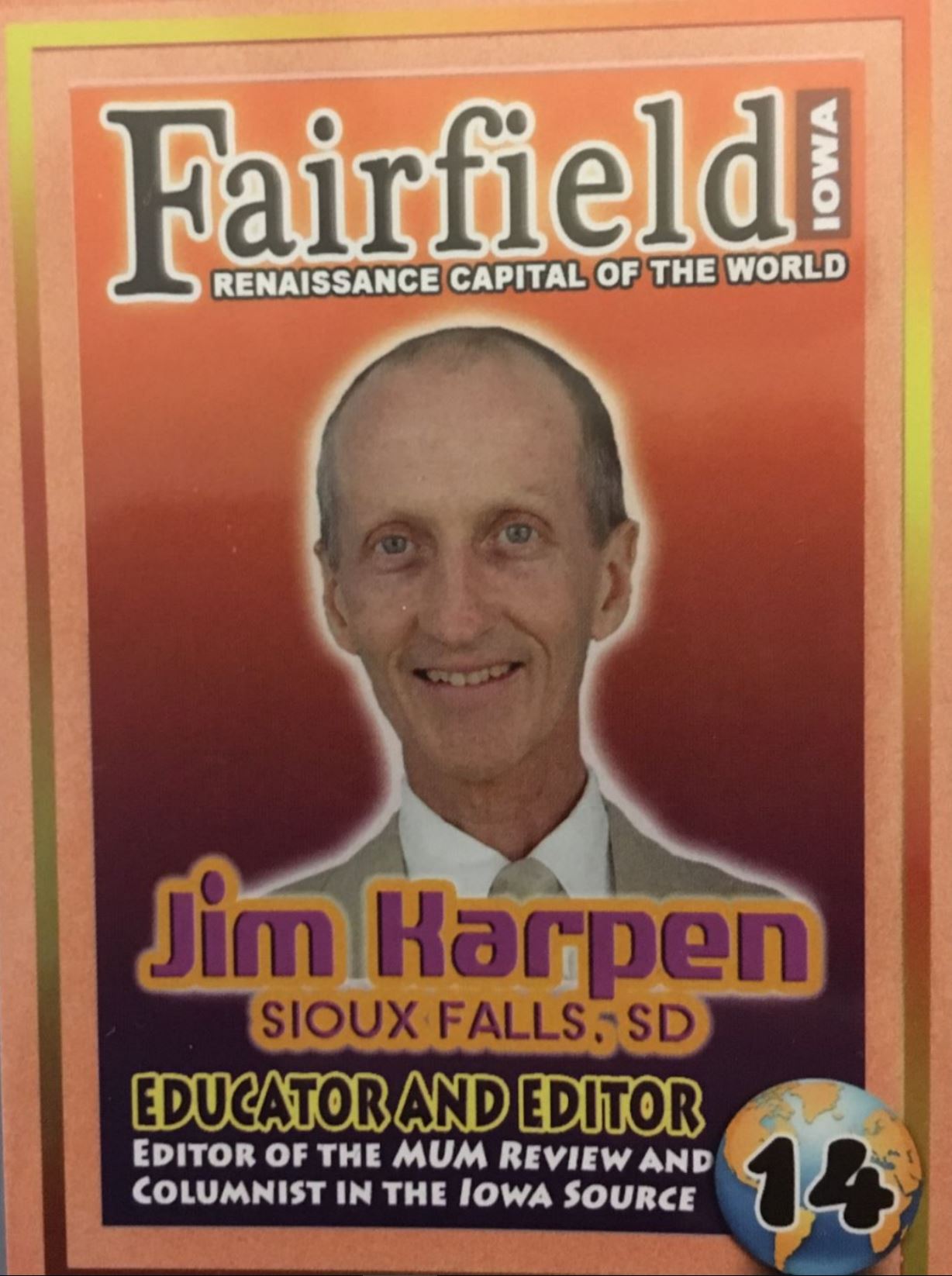 Our next Fairfield Trading Card Spotlight features Jim Karpen, who is displayed on card number 14, from the Fairfield Collection. These cards commemorate Fairfield, Iowa's unique distinction as the "Renaissance Capital of the World." Jim has been involved in TM (Transcendental Meditation) since the early 1970s. Starting in the year 2000, Jim has worked full time as a writer for Maharishi University of Management as well as for various publications, with a focus on technology. Most recently he wrote for iPhone Life Magazine. Jim also enjoys tennis.

How is your involvement in the TM industry been important to you?
It has transformed my life. I had never been very successful at anything, but that all changed once I began TM. I went back to school and did well, ending up with a PhD. And now, after 40 years, I'm enjoying experiences I could never have imagined.