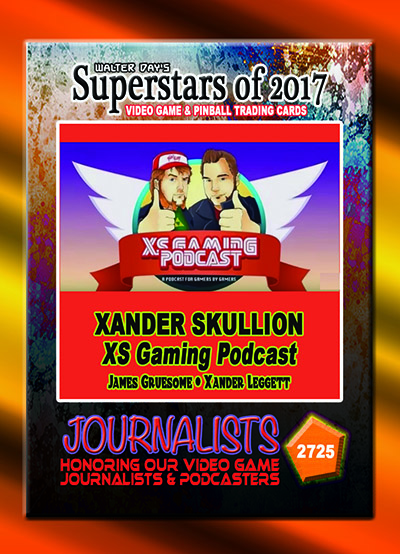 Our next Trading Card Spotlight features Xander Skullion who currently is displayed on card number 2725, from the Superstars of 2017 Collection. Xander is a full-time podcaster who loves the gaming community and gives back when ever he has a chance. Some of his time is reviewing video games for different companies. He loves the idea of getting contacted by gaming vendors and helping them. Xander is also a musician and movie lover.
How does video game music influence games past and present?
Oh man video game music is a huge part of my life. Other than playing video games I'm a musician. I play 4 different instruments. And that's always been a dream of mine to compose video game music. I've some opportunities in the past with Indie titles but those went belly up. Who knows though maybe I'll be the next Yuzo Koshiro (laughs) I mean we share the same birthday!