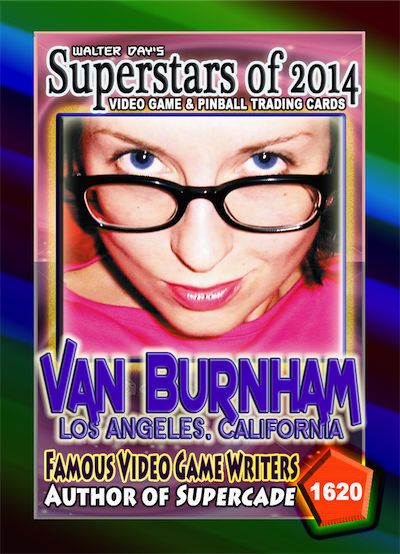 Our next Trading Card Spotlight features Van Burnham who is displayed on card number 1620, from the Superstars of 2014. Van is the author of the book "Supercade: A Visual History of the Video Gaming Age 1971-1984". Van was formerly an editor for Wired Magazine. She currently owns one of the largest collection of arcade machines form the 70s and 80s with close to 500 machines to date. Van still writes about video games today and contributes as much as she can to the gaming industry.

When did you write your book and what motivated you to do so?

Supercade was first published in 2001, but I had started thinking about it years earlier. The first pages were written in 1997.