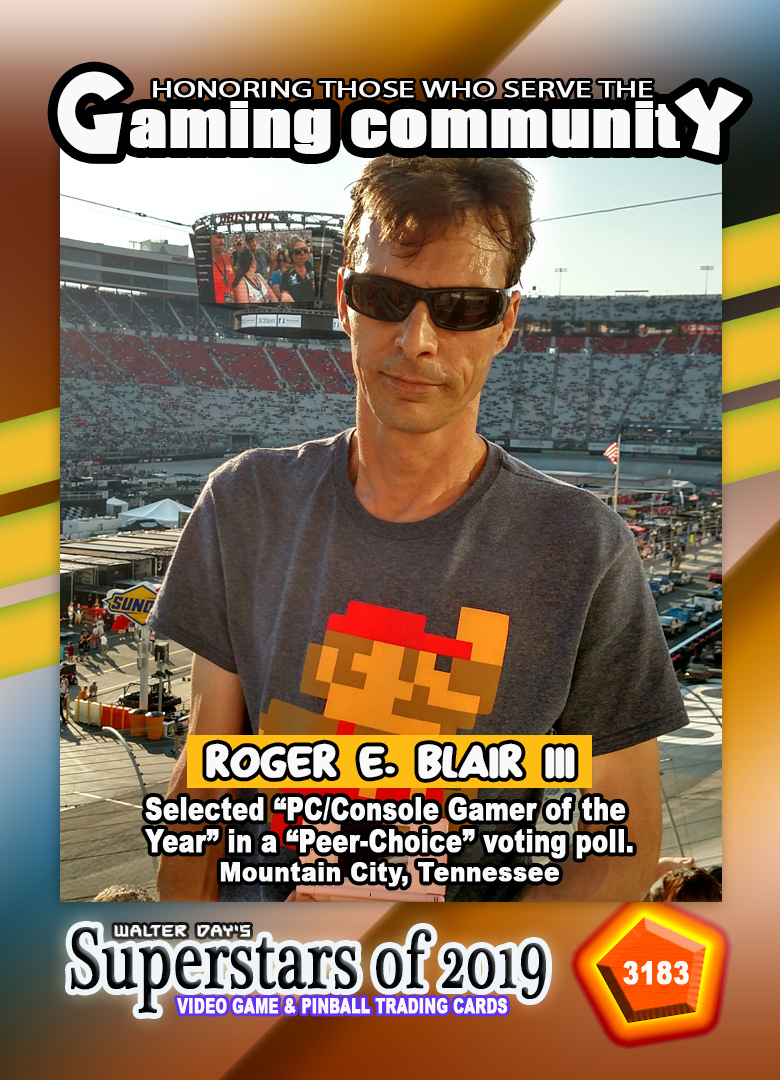 Our next Trading Card Spotlight features Roger Blair "Rogerpoco" who is displayed on card number 3183, from the Superstars of 2019 Collection. Roger is a multi-platform world record holder. He is top of this list on such consoles as Super Nintendo, Sega Master System and Vectrex among many others. His proudest accomplishments are on the Intellivision and Atari 2600. He was awarded the PC/Console Gamer of the year award recently and takes pride in this highest honor. You can find and chat with Roger on the Twin Galaxies Forums. Many of his thoughts and ideas are posted on the site.
Do you believe some Video Games are too violent and lead to violence in America today?

Some games are more violent than I think they should be, but I wouldn't go so far as saying "too violent", knowing I'm a bit prudish. I don't know that those games lead to violence, but I imagine they aren't a good influence on someone already predisposed to antisocial behaviors.