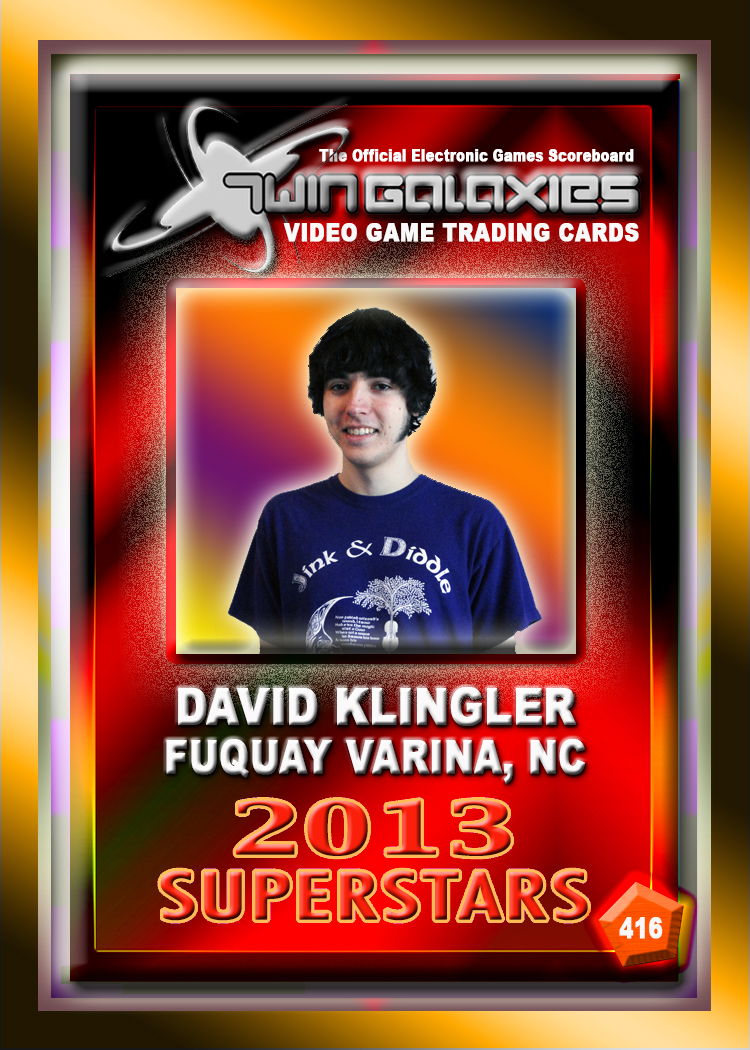 Our next Trading Card Spotlight features David Klingler, who is displayed on card number 416, from the Superstars of 2013. David created an independent software company called Solanimus which has created games such as Signal to Noise and Crashland. You can view his website at
www.solanimus.com
. His favorite game of all time is Earthworm Jim Special Edition. David also is an avid game player and has multiple world records on Mario Kart DS.
Who is your favorite video game character and what makes that character special?
My favorite video game character is Cool-B. He is the player character from the first game I ever made, Cool-B in Search of Floyd. Cool-B and Floyd were cats I had in real life when I was younger, so that's very special to me.