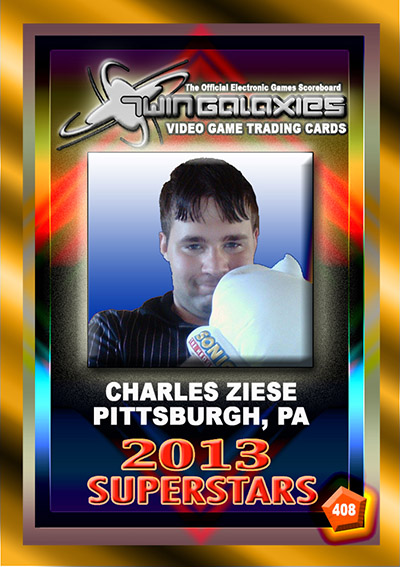 Our next Trading Card Spotlight features Charles Ziese, who is displayed on card number 408, from the Superstars of 2013 Collection. One of the most beloved games , Sonic the Hedgehog, has been an inspiration to him since the 1990's. Living with Asperger's Syndrome, Charles has overcame many obstacles in life and uses video games to strive for excellence. He has held world records for Sonic the Hedgehog and Sonic & Knuckles for the Sega Genesis. He also holds a record for Castlevania for the NES. Charles is using video games to spread cheer to people and to let people know that life is precious and to be happy with yourself and the gaming community.
Do you believe some Video Games are too violent and lead to violence in America today?
The only way a game can be a bad influence is if the person was already unstable. I should know, on a similar note, a book I read made my depression worse. It's not the game, it's the person.