About The Walter Day Collection
About the Collection
Using the simple collectible trading card as a vehicle, the Walter Day Collection documents and commemorates the history of today's popular culture, focusing on science fiction, comic books, the video game & pinball industry, and the remarkable emergence of professional eSports.
The card set was a long time in the making. It got its first inspiration when the January, 1983 edition of LIFE magazine published baseball-card-sized photos of the champion video gamers of that time posing wih their favorite games. Taking LIFE magazine as a cue, Walter Day (working under the Twin Galaxies banner) began to ask gamers in the summer of 1983 for photos and bios that could be put on trading cards. Though prohibitive printing costs derailed the project, Day didn't give up and tried again in 1985 when he produced a plan for a 110-card trading card set that featured the top players and the games they conquered. However, once again, the printing costs were insurmountable. Fast forward to 2008—Walter Day asked Caroline Hoose and Greg Hoose (The Greye Ghoose), of Fairfield, Iowa, to create protoype designs for a trading card set for Twin Galaxies. Those designs would eventually be used as promotional items handed out at The Big Bang (2009)—the celebration in Ottumwa, Iowa, that saw the launching of the International Video Game Hall of Fame. By February of 2011, the designs created by Greg Hoose would become the Twin Galaxies Video Game Trading Card Set—a set originally created to celebrate Twin Galaxies' 30th Anniversary in 2011.
Though originally created to celebrate the history of Twin Galaxies, the vision for the card set soon expanded to include the history of the worldwide video game industry, documenting not only important milestones in video game history, but also honoring world record holders, iconic industry pioneers, noted video game personalities, contest winners, legendary events, and the thousands of individuals and companies who, through their creative contributions, have given shape to today's worldwide video game and eSports culture.
More recently the collection has branched out into the science fiction and comic industries with cards planned for classic sci-fi authors and legendary comic book atists. Plus, an additional series of cards focuses on Fairfield, Iowa's unique distinction as "The Renaissance Capital of the World."
On February 14, 2014, ownership of the Twin Galaxies Video Game Trading Card Set was transferred over to Walter Day. Now called The Walter Day Collection, Day says this of the collection: "I plan on seeing the card sets we publish becoming leading exponents of video game, comic book, and science fiction history. I hope you are all behind us as we have a lot of work to do."
About Walter Day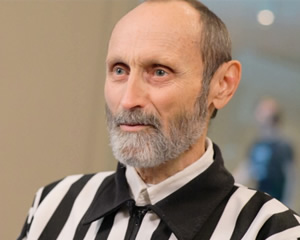 The collection was founded by Walter Day, of Fairfield, Iowa. Walter was the co-founder of Twin Galaxies and the author of numerous world record books. Over the last 35 years, Day originated numerous research projects that used business cards, high school yearbooks, and vintage newspapers to study history.
Walter recently retired from Twin Galaxies to pursue a career in music but continues to appear at events from time to time. He also loves making trading cards.
About The Website and Card Sets
This website is the product of the creative genius of Brian A. Peat and Derek Sorrells. We have them to thank for contributing this great website to this project. We have to thank Eric Tessler, of La Habra, California, who, as a gift, has sponsored the printing of more than 400 cards as well as covering the organizational costs for more than one dozen Awards Ceremonies. Also, we thank Mark Hoff and Jim Schelberg for skillfully writing and desiging countless cards for the Walter Day Collection.